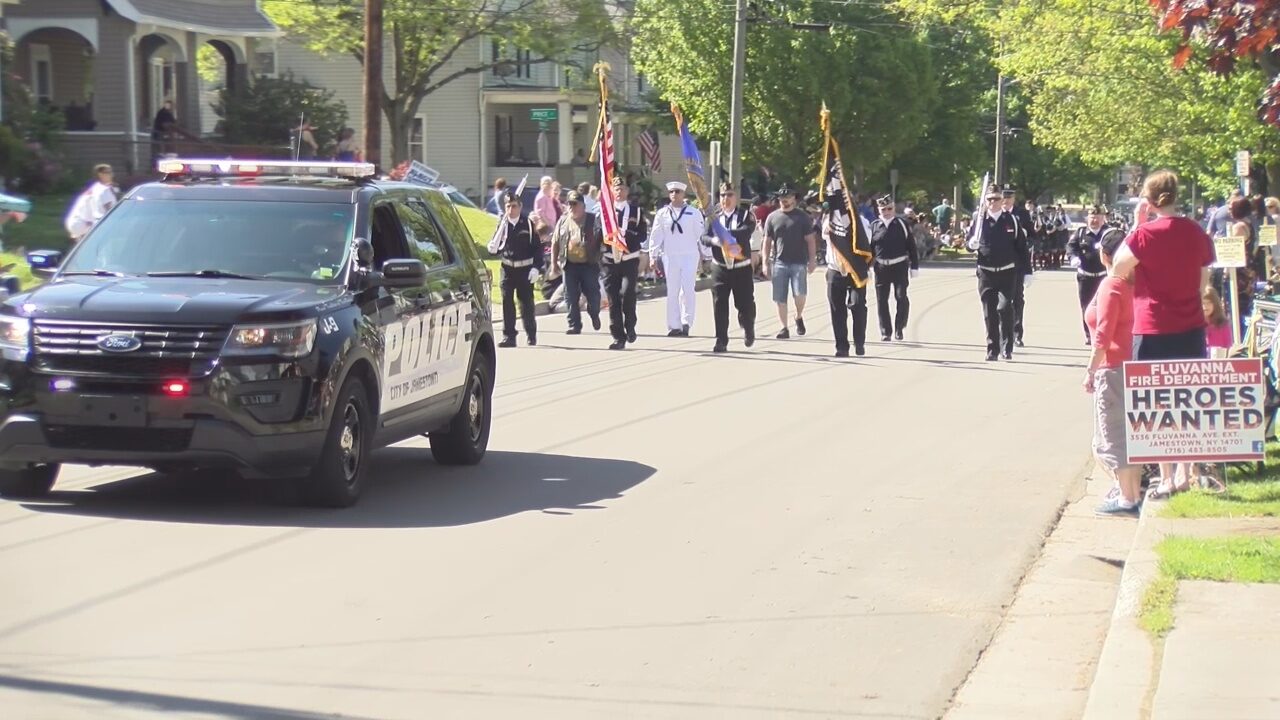 JAMESTOWN – Those behind this year's Memorial Day parade in Jamestown are asking for the community to join their planned precession, to help honor fallen war heroes.
The Jamestown Veterans Council has opened registration for groups to join their parade.
Earlier in the week, local lawmakers officially okayed the event's return after it was put on hold due to the pandemic the past two years.
The parade honors the men and women who died while serving in the U.S. military on Memorial Day, May 30th, in Jamestown.
The parade line up starts at 9 a.m. on 4th at Washington Streets. The parade will officially start at 10 a.m. and will travel down 4th Street to Prendergast Avenue, and continue to Buffalo Street and into Lakeview Cemetery, with a brief ceremony to follow.
Groups and individuals who want to partake are asked to pre-register online, by clicking here.