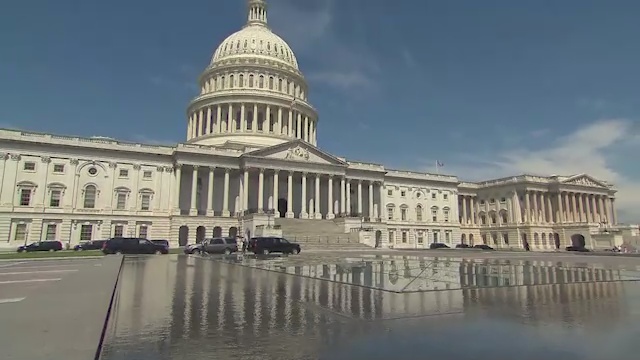 WASHINGTON D.C. – This past weekend was a violent and deadly one for the U.S. There were reports of at least four isolated mass shootings that spanned from Orange County, California to nearby Buffalo, New York. leaving around a dozen people dead. So how can the U.S. prevent another mass shooting? 
New York congressional members are urging their fellow congressmen to act on gun control legislation. but the chances of them actually moving forward with that looks slim.  
New York senator , Kirsten Gillibrand said that she pledges to the people of New York that she will continue to fight her hardest to pass common sense gun safety measures and to confront and defeat the scourge of white supremacy. Following the shooting. She didn't elaborate as to what kind of common sense gun safety measures she is referring to but online, Gillibrand advocates for stopping the illegal flow of guns into New York and across the country. Universal background checks for every gun sale regardless of where it takes place. And she does not support a national concealed carry law. She says that kind of legislation would compromise public safety. Legislation is more often than not slow to move through congress even if it has bipartisan support, and on issues like gun control. That kind of legislation might be hard to pass because the senate is essentially split 50/50, and moving anything out of that chamber requires at least ten members to cross party lines.
If members aren't able to move forward with gun control legislation, they might go a different route. Speaker Nancy Pelosi says that they are looking into passing legislation that would give the FBI more teeth into investigating, monitoring and prosecuting domestic terrorism.  
Political analysts also expect that with the upcoming elections. crime is going to be one of the top issues for voters. and with these recent shootings. Gun control legislation could take center stage.