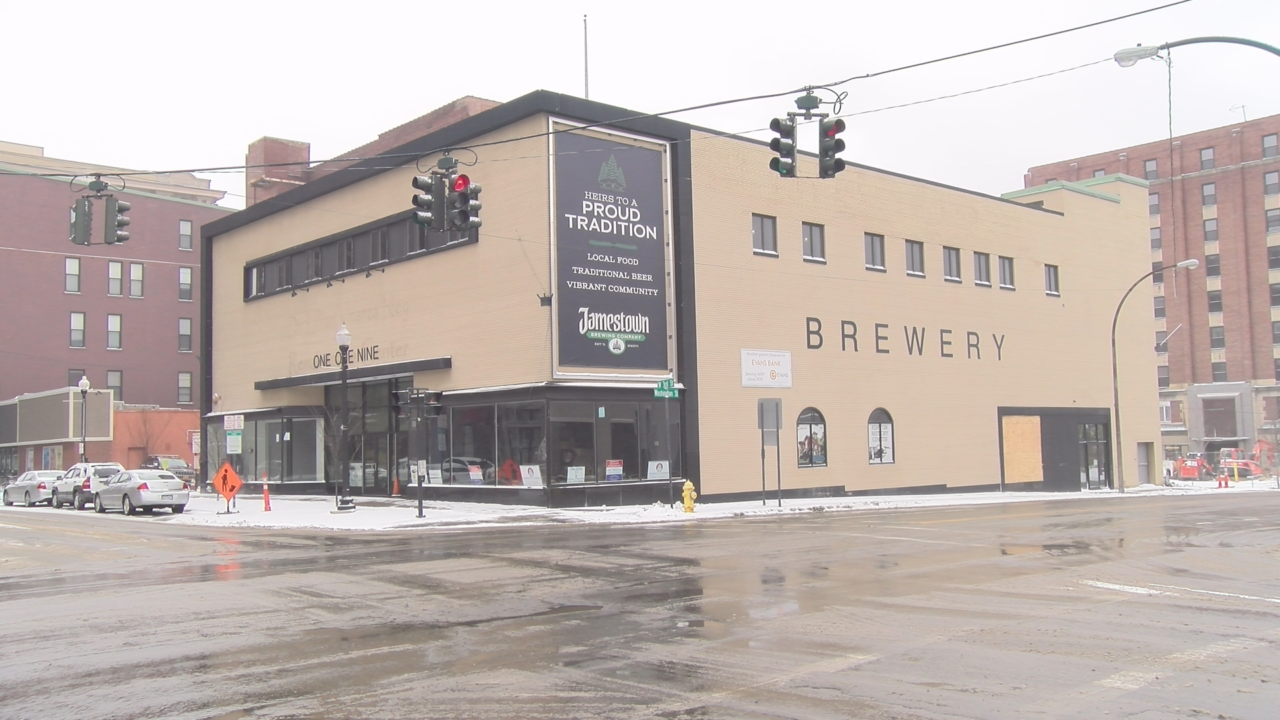 JAMESTOWN – The landlord of the former Jamestown Brewing Company building is facing foreclosure.
As first reported by WRFA Radio, Evans Bank is suing G Patti Enterprises LLC, owner George Patti, and the Chautauqua County Industrial Development Agency for failure to pay their mortgage.
GPatti Enterprices LLC holds a $1.5 million mortgage with Evans Bank for the property at the corner of West Third and Washington Streets in Downtown Jamestown.
The loan was first executed in July 2018, with the financial institution determining in September 2021 that the holder defaulted. Evans Bank is now seeking full re-payment as part of their legal suit.
The bank previously sued G Patti Enterprises LLC last June for alleged misappropriation of funds related to the Jamestown Brewing operation. The case was closed following a payment on the loan.