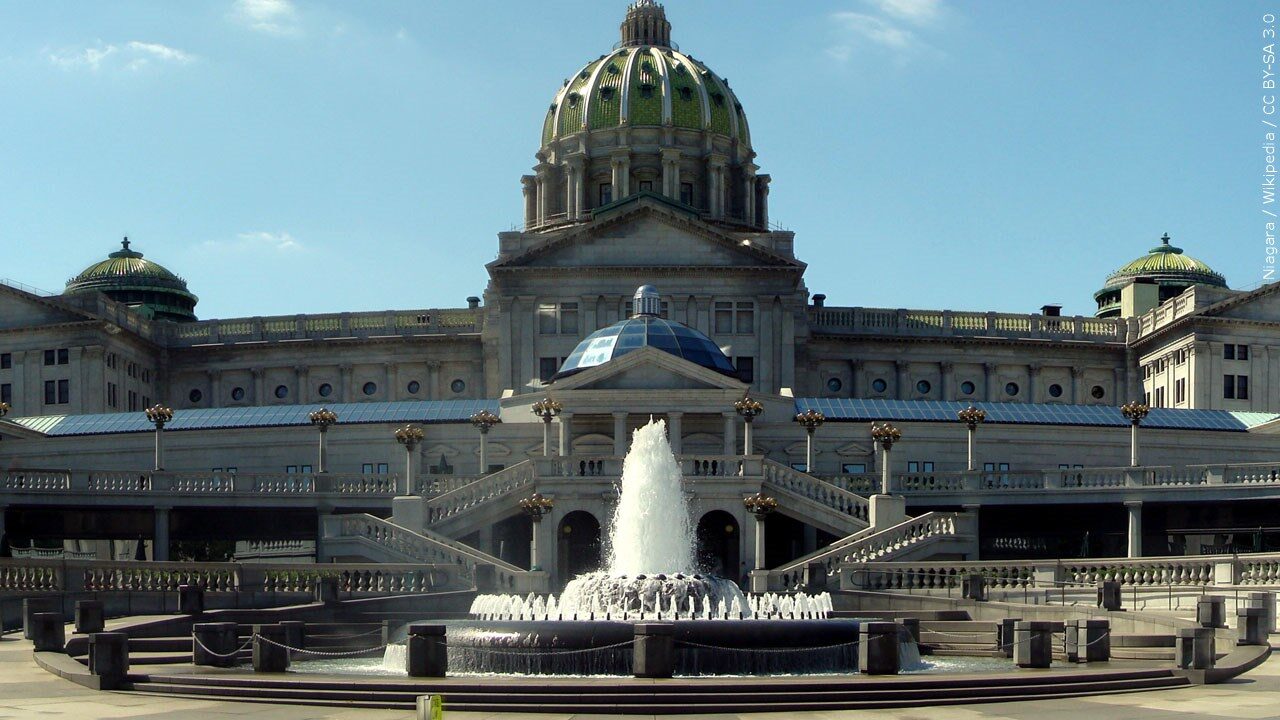 HARRISBURG, Pa. (Erie News Now) – Thursday was the deadline for Pennsylvania lawmakers to finalize the next fiscal budget. 
The state budget determines the funding for various state agencies, organizations, public schools, state higher education institutions, municipalities and so many more.
Over the past week, the halls of the State Capital have been crowded as budget conversations echo throughout. Uncertainty over what the budget will look like, and when to expect it, lingers as today's deadline draws to an end.
"I can comfortably say that we probably will not meet that deadline," said State Representative Ryan Bizzarro (D-Erie).
So, if the budget is not finalized today, then when should it be expected? Well, it depends on who you ask.
"We're going to continue to work either through the weekend or next week to come to some sort of an agreement," said Representative Clint Owlett (R-Tioga/Bradford/Potter). "Typically, we're much further ahead than we are right now in the budget process. It takes time to actually draft the legislation that becomes the budget. We're not even to that point yet, where we're drafting it. So, we know it's going to be late," he added.
State Senator Dan Laughlin (R-Erie) believes it could be sooner.
"But I feel pretty confident that we're going to be done by the end of the week," said Laughlin.
One reason a definite answer is hard to find in these hallways is the nature of the budget process itself.
"There are many working pieces to the state budget. We have the actual number that we agree to, that we vote on, the budget bill. That spend number is fueled by what we call code bills," said Bizzarro.
This is the tenth budget cycle for Bizzarro, the Democratic Policy Committee Chairman, who says finalizing code bills for things like the education code and the tax code, can sometimes slow the process.
As far as what's specifically causing the delay, lawmakers suggest debate over how much to spend may be a contributing factor. Democrats say the state is well equipped with a massive $9 billion surplus, and Republicans say they're trying to be prudent, given current economic uncertainty.
"You know, inflation's running high, there's rising interest rates and we're a little bit worried with how the economy's going to go next year. So that's why we're trying to be cautious," said Laughlin. "When we have a surplus like this right now, we do have to look out and try and be fiscally responsible. You can't just spend all the money just because you had a good year, especially with recurring funding," he added.
But Democrats like Bizzarro are tired of hearing about fiscal responsibility, given the fact that Republicans have control the legislature for decades.
"They've controlled the legislature for nearly 30 damn years and they want to talk about fiscal responsibility – anything that has been out of whack, anything that's been out of spending, they have had to approve. Period," said Bizzarro. "Now's not the time to be cheap. I understand that we have to have a rainy-day fund and it is important to have that fund. However, we do need to make these proper investments in people. Pennsylvanians deserve a return on their investment," added Bizzarro.
Bizzarro also emphasized the historic surplus the commonwealth is currently experiencing.
"What they're not telling a lot of folks is that we have $9 billion of extra revenue that we have never had in the past," said Bizzarro.
One thing this week that is for certain is the mutual frustration among taxpayers and lawmakers.
"People want predictability and stability from their government. When we can't agree on a budget and it takes so long to get to this final point, it's frustrating for the people at home, but it's also frustrating for us," said Owlett, who remains optimistic that an agreement on a solid budget is looming. "We're going to come up with a good product that's fiscally responsible and makes sure that we take care of, not only the issues of today, but sets ourselves up for the future," Owlett added.