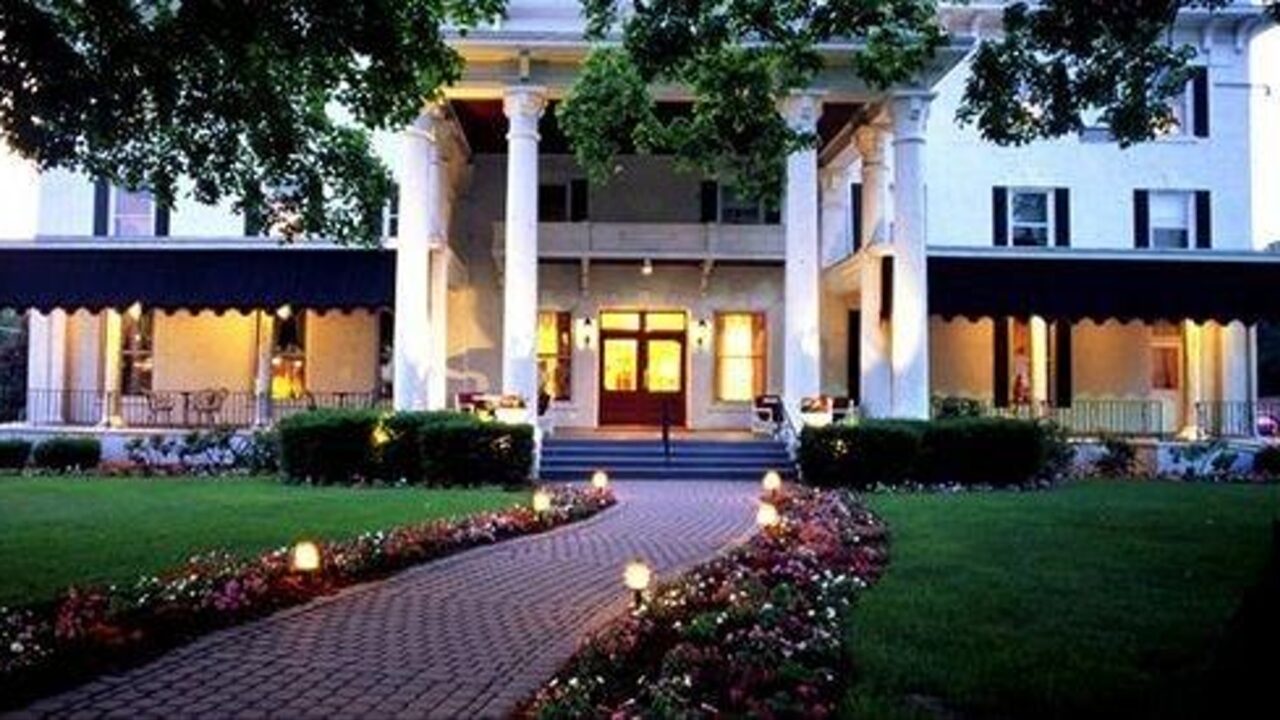 FREDONIA – Local businessman Steve St. George, owner of St. George Enterprises, Inc., announced that he, along with restaurant partner Devin Jones, intend to purchase the historic White Inn in downtown Fredonia. 
According to St. George and Jones, the iconic structure will be returned to its original splendor as a hotel, restaurant, bar, and events space.   
Empire State Development recently awarded an ESD Capital Grant in the amount of $519,448 to aid in the acquisition and redevelopment of the historic Inn.   
The Chautauqua County Department of Planning & Development and the County of Chautauqua Industrial Development Agency provided support in development of the grant application and worked with State officials to advocate for the project.  
"We have been working behind the scenes for the better part of four years to help catalyze a positive outcome for the Inn," said Mark Geise, CCIDA CEO and Deputy County Executive for Economic Development. "After several stalled attempts by other interested parties, I feel confident that Mr. St. George's efforts will prove successful. Steve doesn't do anything half-way."  
The White family built the home that serves as the core of the Inn in 1868. It was expanded, converted, and opened to guests in 1920.   
Entering its second century, many original architectural details have been preserved throughout the hotel including tin ceilings, numerous fireplaces, cornices, and wainscoting.  
The 24 fully furnished guest rooms and suites are filled with a variety of antiques such as four-poster beds, iron beds, and armoires.   
A large dining room, banquet room, lounge, and expansive kitchen area on the first floor are designed to facilitate food service for large numbers of guests.  
While the facility is showing the effects of sitting vacant for several years, George conducted extensive due diligence to ascertain what it needs and what it will take to bring it back to life, and is prepared to fully restore it to its original splendor.  
"I'm excited for the opportunity to give back to Fredonia," said St. George. "I know what the White Inn means to the community, and I want to do everything in my power to restore and make it a point of pride in the community once again. My team and I know what we're getting into and are up for the challenge."  
He added, "I want to thank the CCIDA for all of their assistance in helping to make this difficult project a reality."  
The historic 1886 White Inn, operated as a landmark hotel and restaurant continuously for a century until its closure in 2017.  The 3-story, 25,000 square foot facility offers 24 guest rooms, a restaurant, flexible banquet space, and a lounge.   
"I am so excited that Steve has decided to move forward with this project," said Mark Geise, Deputy County Executive for Economic Development and CEO of the CCIDA. "Honestly, I can't think of anyone else I would prefer to be taking on this project as everything Steve does is stellar. This has been a very long process with a lot of moving parts to get to this point; this has been a total team effort that has resulted in a positive outcome."  
"I addition to our team, I want to thank and recognize Paula Blanchard and David Doerr of Hanna Commercial Realty for their diligence and assistance with this process," concluded Geise.  
Located at 52 East Main Street in the Village of Fredonia, the Inn had been in continuous operation as a landmark institution in the Village for nearly 100 years. 
"This is great news," said County Executive PJ Wendel. "My economic development team has come through once again. The economic impact this will have on the Village, University, County, and region will be significant."  
According to Mayor Doug Essek, the Village of Fredonia views this opportunity as central to its downtown development strategy and complementary to the more than $4 Million of public funding which was recently invested in downtown streetscape and walkability enhancements, the renovation of the historic Barker Common, and improvements to the 1891 Opera House and Preforming Arts Center. 
"I am beyond excited that Mr. St. George  and Mr. Jones are taking on this project and making such a great investment in our community, said Essek. "Thank you to the County, CCIDA, Empire State Development, community stakeholders, and everyone else that had a hand in making this outcome a reality. The White Inn is the core of our downtown, and without it our Main Street has suffered immensely."  
It is expected that the full restoration of the White in will take around one year with hopes that it is reopened in late 2023 or early 2024.