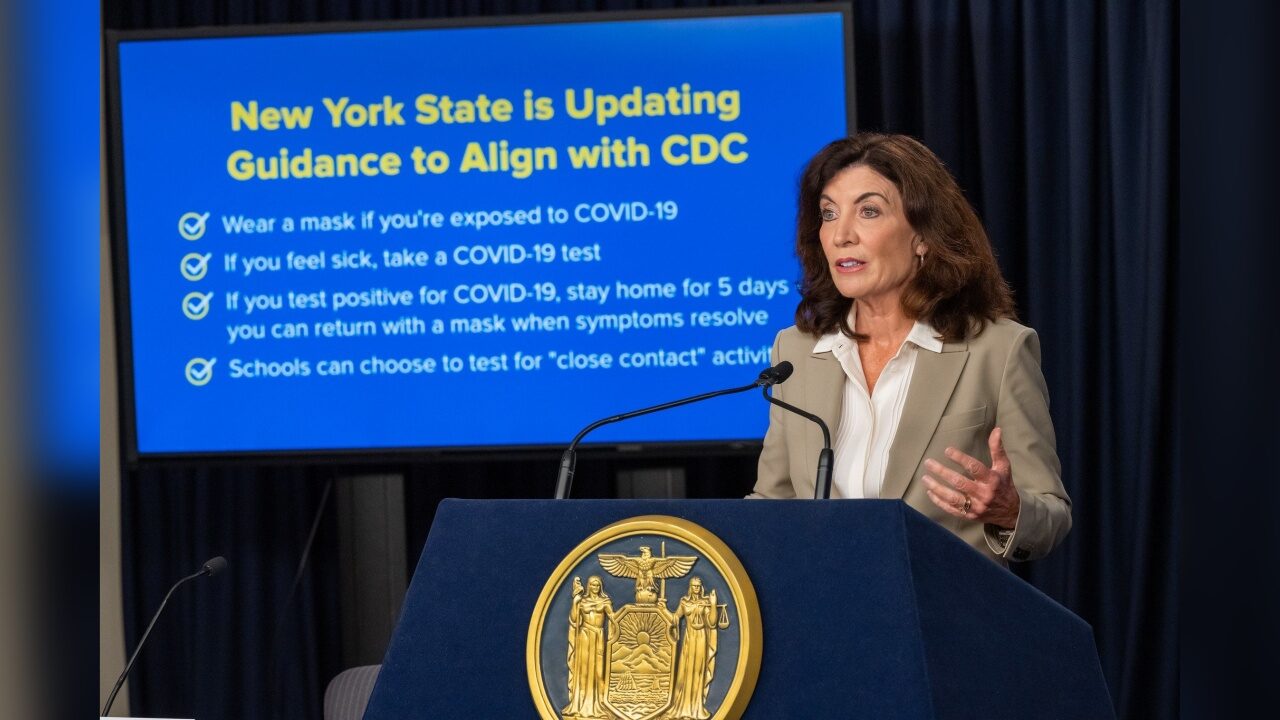 ALBANY, NY (WENY) – This week Gov. Kathy Hochul provided New Yorkers with an update on the state's progress in combating COVID-19. With the fall season approaching, Hochul is encouraging New Yorkers to remain vigilant.
"Take advantage of the vaccine and booster by staying up to date on doses. Test before gatherings or travel and if you test positive, talk to your doctor about potential treatment options," Hochul stated in a recent press release.
Hochul received her second booster shot a few months ago and has historically been encouraging New Yorkers to utilize tools to combat COVID-19. She has also historically been keeping track of the numbers and updating the public on the progression of the pandemic.
"I just want everyone to know that we haven't taken our foot off the gas when it comes to our preparedness for dealing with this pandemic," Hochul said at a COVID-19 briefing in late March.
Her office has and continues to remain vigilant in updating the public. Every week her administration sends press releases updating the public on what's going on.
According to this week's update from Hochul's office, there were 16 statewide deaths reported as of Wed. Aug. 31. And in the Finger Lakes region, the seven-day average of cases per one hundred thousand is 11.8, also as of Wed. Aug. 31.
This week, the Food and Drug Administration (FDA) also issued an emergency use authorization for both Moderna and Pfizer's updated COVID-19 booster shots, which are designed to target Omicron sub-variants.
Hochul anticipates the CDC could approve these new boosters today.