App users, tap here to watch video report.
WARNING: The allegations contained in this story are graphic in nature. Viewer discretion advised.
MAYVILLE, NY (WNY News Now) – The trial against a man accused of sexually assaulting and raping children in Chautauqua County got underway on Thursday.
Opening statements in the case against Dustin Post took place in Chautauqua County Court.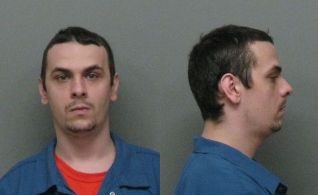 In May 2021, the Silver Creek resident was charged as part of a special 24-count indictment unsealed by District Attorney Jason Schmidt, alleging 11 separate crimes of predatory first-degree sexual assault against a child, nine separate crimes of first-degree criminal sexual act and first-degree rape, all felonies.
The 27-year-old is accused of befriending the children's mothers to gain access to these young victims. 
Unbeknownst to their parents, he allegedly committed heinous offenses, including at one point, recorded video of a 12-year-old girl performing oral sex on him. 
The accused is represented by the Chautauqua County Public Defender's Office, led by Ned Barone. While the trial is underway, Post is being held at the Chautauqua County Jail on one million dollars bail.
Post was previously convicted in a federal child pornography case last winter and sentenced to 50-years in prison.