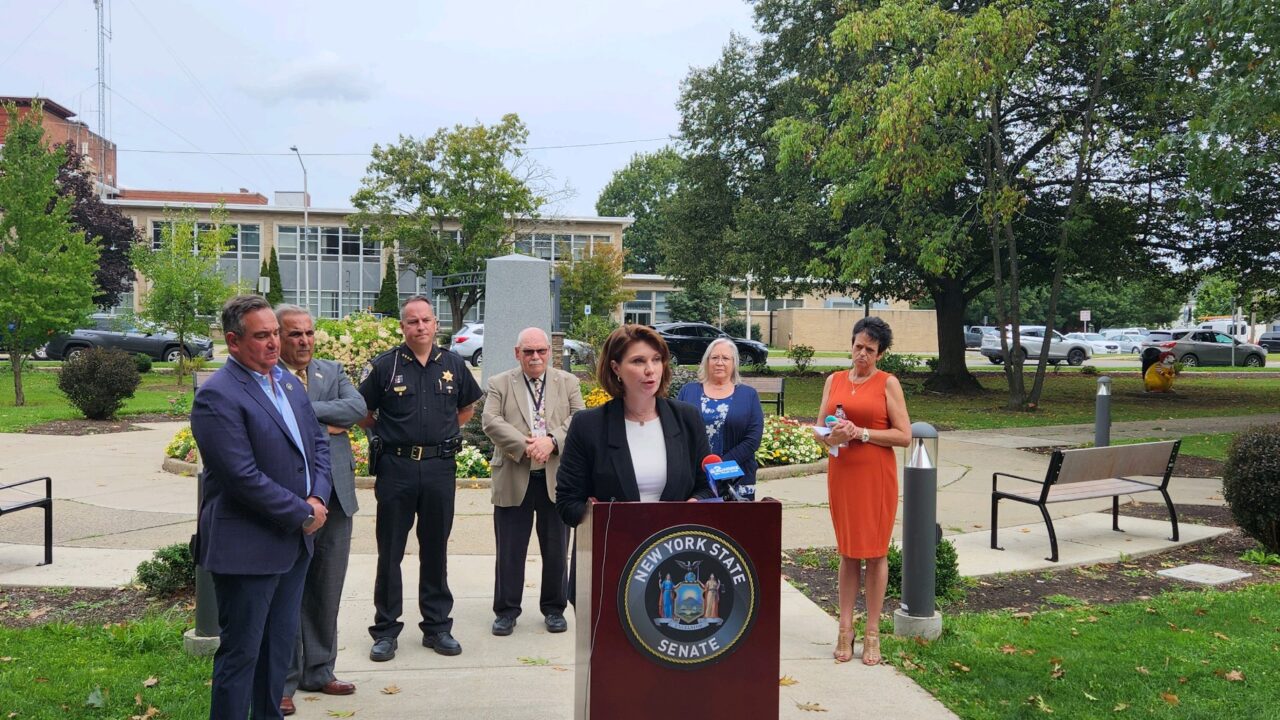 (WNY News Now) – Kaitlyn Brown, a crime victim and advocate, joined local officials and legislators, including Senator George Borrello and Assemblyman Joseph Giglio, in a news conference today to push for reforms that would grant victims a more significant role in parole board hearings and restore balance in the process.
Olean – Kaitlyn Brown, who endured the brutal rape and murder of her mother, Penny Brown, by Edward Kindt in 1999, passionately called for changes to the parole board system. Kindt's release on parole earlier this year had a profound and devastating psychological impact on Kaitlyn and her family, highlighting the shortcomings in victim support and the emphasis on the well-being of perpetrators.
Senator Borrello expressed outrage over the release of individuals capable of heinous crimes like Kindt, citing their troubling disciplinary records while in prison. He argued that victims now receive fewer rights and support compared to offenders, with a surge in parole approvals evident from the Parole Board's annual legislative report.
Assemblyman Giglio blamed the previous administration's policies for a dangerous shift towards being "soft on crime," leading to the release of violent felons back into communities. To address these issues, Senator Borrello and Assemblyman Giglio proposed legislative measures. These include the right for victims or their representatives to appeal parole decisions, ensuring diverse parole board perspectives, and requiring unanimous decisions for parole approvals.
In conclusion, the rally aimed to rectify a perceived imbalance in the justice system by giving a stronger voice to crime victims and reforming parole board procedures.