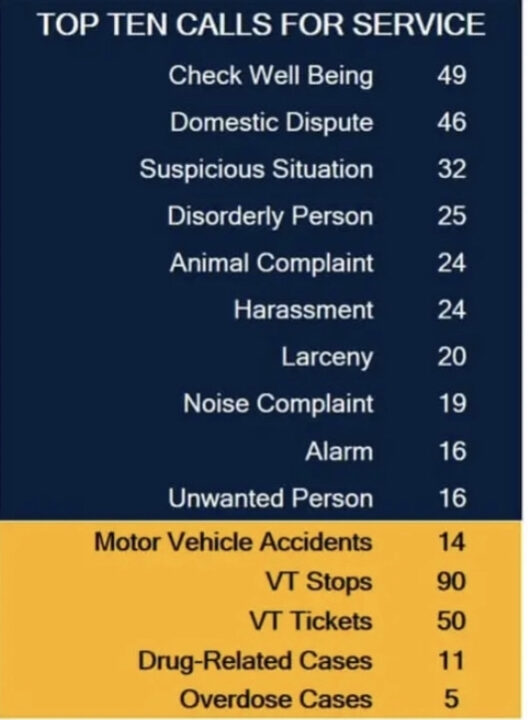 (WNY News Now) – The Jamestown Police Department has released its weekly crime statistics offering insights into the city's law enforcement activities.
Jamestown – The Jamestown Police Department's latest report reveals an overview of law enforcement activities in the city during the week of September 10 to September 16, 2023. Notably, there were 838 total incidents reported during this period, with some fluctuations in specific categories compared to the previous week.
Top Ten Calls for Service:
Check Well Being: 49 incidents
Domestic Dispute: 46 incidents
Suspicious Situation: 32 incidents
Disorderly Person: 25 incidents
Animal Complaint: 24 incidents
Harassment: 145 incidents
Larceny: 24 incidents
Noise Complaint: 20 incidents
Alarm: 19 incidents
Unwanted Person: 16 incidents
The report indicates a 7.5% decrease in total incidents compared to the previous seven days. Additionally, the police handled 24 motor vehicle accidents, issued 90 traffic stops, and 50 VT (Vehicle and Traffic) tickets. There were also 11 drug-related cases and 5 overdose cases reported.
The data shows 7 individuals booked on charges during this period. The year-to-date statistics indicate 1,739 case offenses and 1,578 arrests made by the Jamestown Police Department in 2023.
These figures offer a snapshot of law enforcement activities in Jamestown, providing valuable information for both the community and the police department.
.