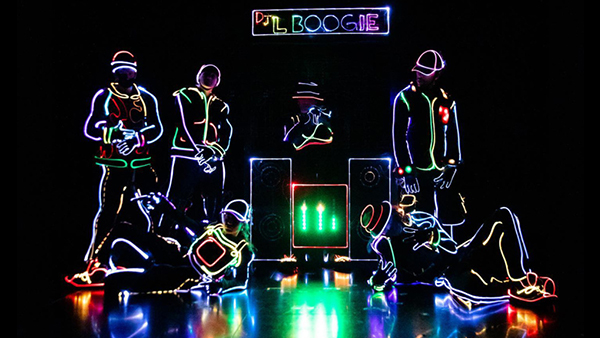 (WNY News Now) – A mesmerizing dance troupe, iLuminate, known for their electrifying glow-in-the-dark performances, is set to light up the stage at the Reg Lenna Center for The Arts in Jamestown, NY this Friday, November 3, at 7:30 p.m. Presented by M&T Bank, this unique fusion of technology and dance promises an unforgettable experience.
Jamestown is about to witness a spectacle like no other as iLuminate, the brainchild of entrepreneur Miral Kotb, takes center stage at the Reg Lenna Center for The Arts this Friday. Renowned for their dynamic routines and illusions performed in electrified glow-in-the-dark suits, iLuminate has redefined the boundaries of dance and technology.
Having captured the nation's imagination as finalists on America's Got Talent during the sixth season, iLuminate is no stranger to the spotlight. The troupe has also graced the stages of Dancing with the Stars, the X-Factor, Good Morning America, The Wendy Williams Show, The Ellen DeGeneres Show, and numerous award shows, including the American Music Awards, MTV's Video Music Awards, BET Awards, The Nickelodeon Awards, Billboard, and Latin Billboard Awards.
For those eager to witness this one-of-a-kind performance, there's a limited opportunity to secure tickets. They can be purchased at the Reg Lenna Center for The Arts' box office, open on Mondays and Fridays from 12 p.m. to 5 p.m. and Wednesdays from 12 p.m. to 8 p.m. Alternatively, tickets are available for purchase online at reglenna.com.
iLuminate's performance at the Reg Lenna Center for The Arts promises to reawaken the audience's senses and ignite their imagination, making it a must-see event for dance and technology enthusiasts alike. Located at 116 E. 3rd St. in Jamestown, NY, this show is an opportunity to be part of a night that will leave you spellbound. Don't miss out on this electrifying experience.