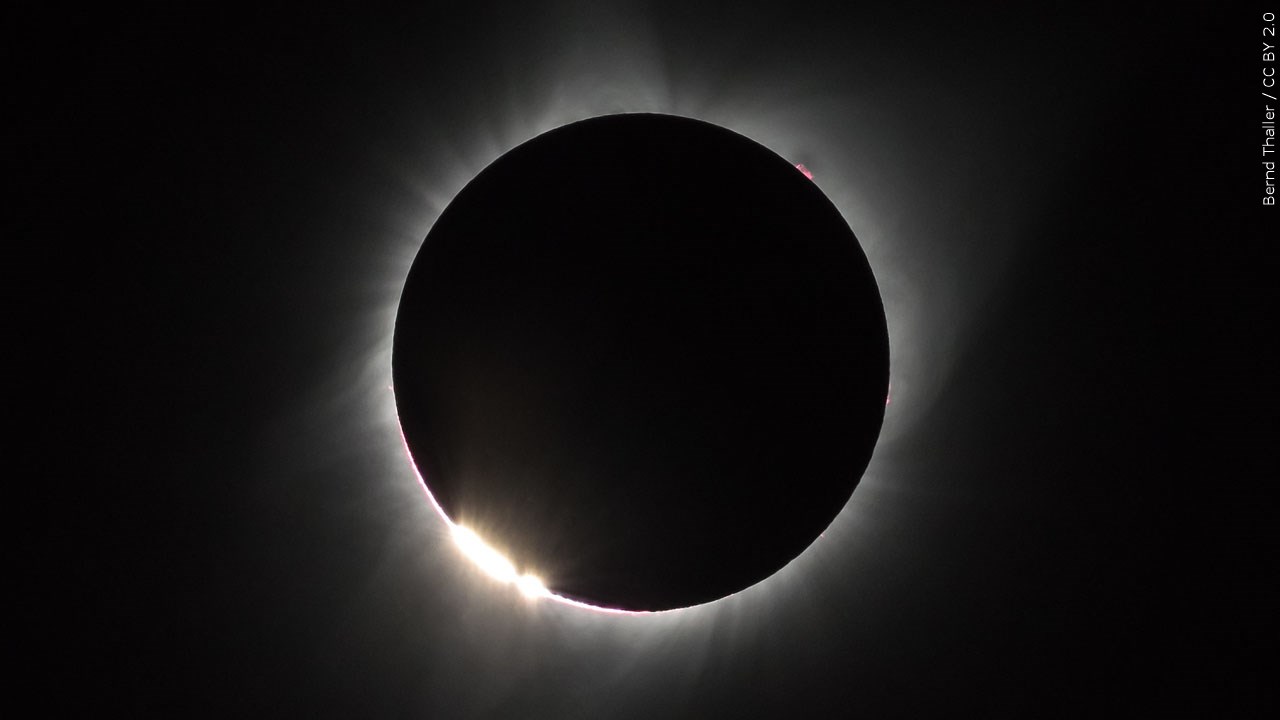 (WNY News Now) – Governor Kathy Hochul, in collaboration with NASA, announces plans for a series of events and programs leading up to the Total Solar Eclipse on April 8, 2024, in Niagara Falls, NY, aiming to attract thousands of spectators.
Niagara Falls – New York Governor Kathy Hochul declared today that the New York State Office of Parks, Recreation, and Historic Preservation, in conjunction with tourism stakeholders in Niagara Falls, NY, is teaming up with the National Aeronautics and Space Administration (NASA) to organize a series of events and educational programs around the Total Solar Eclipse scheduled for April 8, 2024.
"Niagara Falls is a spectacular natural backdrop for this once-in-a-lifetime event, and working with NASA to provide programming and education leading up to the eclipse is sure to attract thousands of New Yorkers and visitors to the city," Governor Hochul stated. "We are excited to be working with so many of our tourism partners to bring an electric energy throughout the area for this celestial wonder."
NASA Associate Administrator for Science, Nicola Fox, expressed enthusiasm about engaging and educating the communities surrounding Niagara Falls. "We hope these events, along with all our nationwide eclipse activities, inspire and encourage the next generation – the Artemis Generation – of explorers, scientists, and engineers."
Beginning on April 4, 2024, NASA scientists, subject matter experts, and astronauts will provide programming and exhibits at various locations throughout the city. These include the Niagara Falls Public Libraries, The Underground Railroad Heritage Center, The Aquarium of Niagara, the New York Power Authority Power Vista, the Niagara Falls Culinary Institute, and Niagara Falls State Park. All events will be free and open to the public, with reservations possibly required based on space availability. Similar events will be hosted by NASA in several other cities within the path of totality.
To ensure the health and safety of New Yorkers and visitors during the event, a task force comprising state agencies, authorities, and partners at all levels of government has been established. This collaboration, inspired by the experiences of states and municipalities in the path of the August 2017 eclipse, focuses on preparation, after-actions, and recommendations. Working groups cover communications and operations, traffic control and planning, marketing, and education. New York State will play a role in logistical support, managing assets such as parks and roads. In anticipation of the event, Governor Hochul previously announced the opening of State Park campgrounds to accommodate visitors, and all available sites are now fully booked.
For those interested in experiencing the eclipse in New York State, including suggested viewing areas, planned events, and important safety information, detailed resources are available at www.iloveny.com/eclipse. Niagara Falls is set to experience the eclipse starting at 2:04 pm, with full totality beginning at 3:18 pm, lasting 3 minutes and 31 seconds. The eclipse will conclude at 4:31 pm.