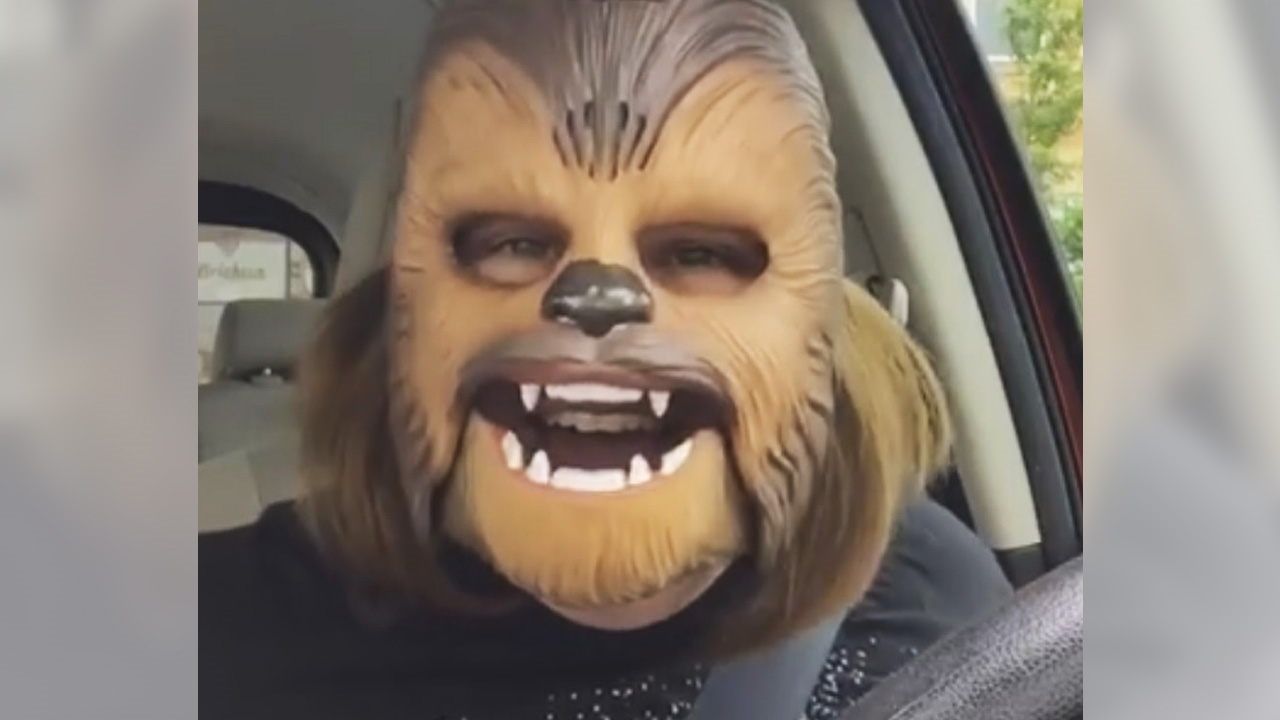 JAMESTOWN – Internet sensation 'Chewbacca Mom' will be featured as a keynote speaker part of a upcomming women's event at the Reg Lenna Center for the Arts.
Conduit Ministries announced this week that Candace Payne, also known as "Chewbacca Mom," whose video of trying on a Chewbacca mask became the most viewed Facebook Live video to date, will be one of the speakers disucssing how worship can help heal communities; part of an event dubbed '(RE)TREAT.'
"We believe that the City of Jamestown and the county as a whole, are on the cusp of renaissance and we believe that women will be front and center in the tidal wave of redemption that God is birthing here," said Katie Castro, co-founder of the event. "So, we desire women from all local churches to be present at this event as we, together, are renewed in encounter with God and can, together, leave inspired to become catalysts for all of the good that He is unfolding in our midst."
The event hopes to gather 300-400 women at the historic theater for storytelling, worship, nationally known speakers, breakout sessions, a food truck festival and a marketplace featuring local female artisans.
Conduit Ministries said the purpose of the (RE)TREAT event is to create an environment and content that allows women from local churches and community organizations to retreat into the presence of God and the company of other women so that they can: renew, refresh, re-center, receive, relax and reenergize.
The other keynote speaker is Autumn Katz, the CEO of Women Speakers Collective and Co-Lead Pastor of Anthem Church in Long Beach, CA.
For more information visit www.retreatjamestown.com or follow #retreattogether on social media. Tickets are available at the Reg Lenna Box Office.