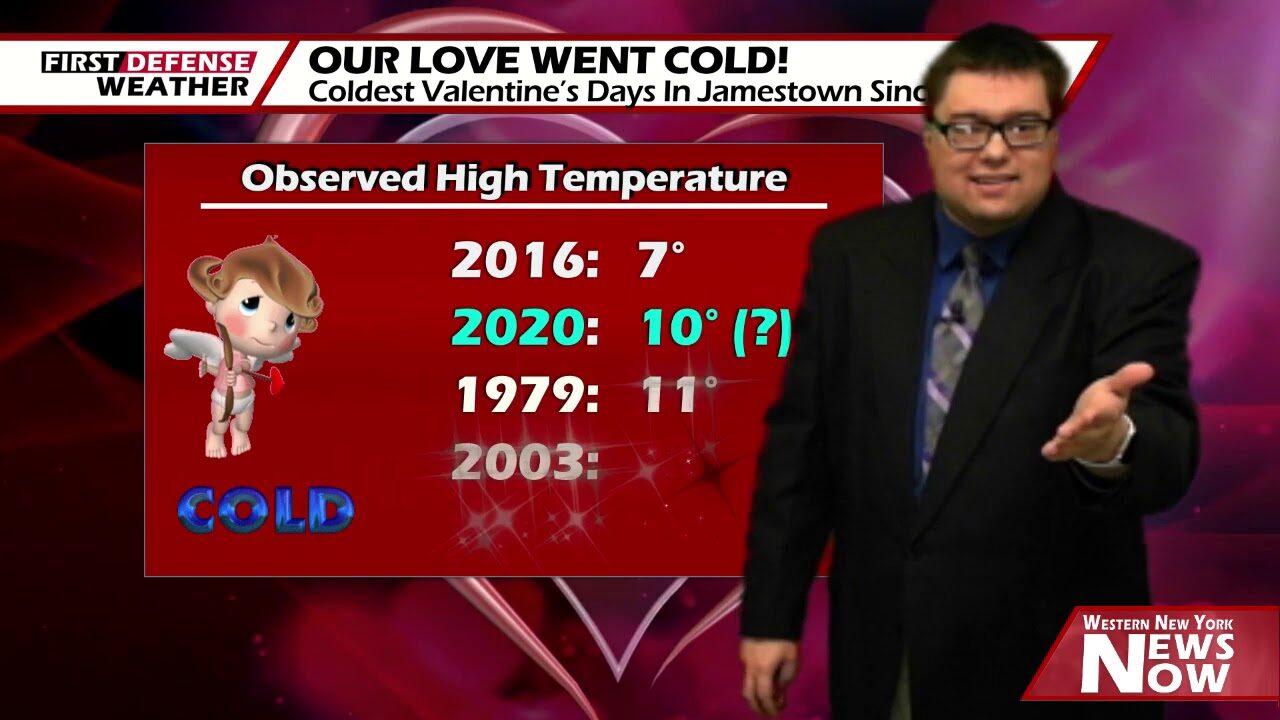 JAMESTOWN – After morning snow flakes, the rest of the day will be mostly dry and seasonable. Some light lake effect snow showers are possible tonight out ahead of the next storm system for the later half of the week with more in the way of snow and cold air.
Very light snow showers were found from place to place this morning but caused little to no harm in the way of accumulation. All of those flakes have ended for the day but do not expect much sunshine this afternoon. The sky will remain mostly cloudy to complete overcast. Highs 29 to 38.
With predominate west wind, some light lake effect snow showers are possible tonight off of the eastern end of Lake Erie. Any accumulation will be minor; less than an inch in most spots. The winds will also tick up 15 to 25 MPH with gusts near 30 MPH at times. Morning lows 22 to 27.
Any morning lake snow showers cut out for the afternoon hours on Wednesday with mostly cloudy skies. Highs 30 to 39.
A deep storm system will impact Western New York starting Wednesday night and lasting through the night on Friday. While a widespread snowfall is likely Thursday, there is the chance for a wintry mix of rain, snow, and sleet Wednesday night into early Thursday depending on the placement of the coldest air.
Should we get that wintry mix, potential snowfall totals could be limited with the presence of warmer air aloft. Overall snow totals. are still in question at this point but a good range is between a few inches to another plowable accumulation is likely.
The widespread snow will taper off and then switch to pure lake effect for Friday with a robust west wind off Lake Erie. Morning lows on Friday will be into single digits with highs struggling to reach the double digits through the day. Wind chill ("feels like") temperatures will likely range between zero and 10 below zero.
Any lake flakes will come to an end for the evening hours with partial clearing overnight. Morning lows will slip back sub zero for much of region leading to a very cold start to the day on Saturday.
We will rebound into the upper 20's to lower 30's with the aid of plentiful sunshine through the day. A few rain showers are possible Sunday before we dry out again for Monday with highs back into the lower 40's.
WNYNewsNow is a proud Ambassador for the NOAA Weather-Ready Nation program.