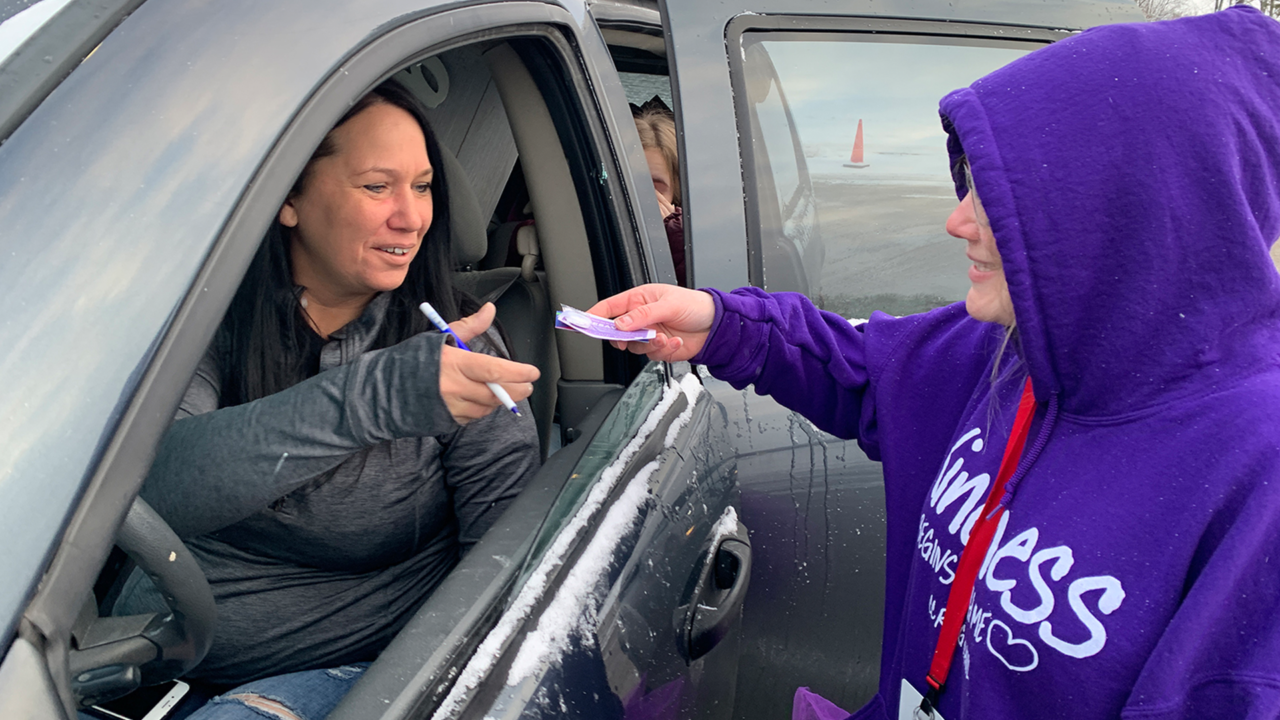 JAMESTOWN – Jamestown's Ring Elementary School spent time last week spreading love, kindness and awareness of the importance of mental health.
On Friday, school officials teamed up with the Community Alliance for Suicide, Family Services of the Chautauqua Region and Chautauqua Tapestry for its annual 'I Love You Day.'
During the event, candies were handed out with notes attached to families dropping their children off at school, as well as information from the Community Alliance for Suicide Prevention.
Students received stickers and purple bracelets and necklaces to commemorate the event. There was also an all-school assembly.
"We love partnering with the Community Alliance for Suicide Prevention, Family Services and Chautauqua Tapestry on P.S. I Love You Day. Each year, we get bigger and bigger," said teacher Samantha Hasbrouck, who coordinated the event. "In addition to the day, we also have a school-wide kindness challenge and a 'share your story' read aloud with activities. At the elementary school level, we focus on bullying prevention and the importance of being kind every day."
Additionally, a community social worker from Chautauqua Tapestry visited third and fourth grade classrooms to talk about bullying versus teasing and kindness.
This is the seventh year the school has held the 'I Love You Day' event.
Anyone struggling with mental health crisis should call the Chautauqua County Crisis Hotline Number at 1-800-724-0461.