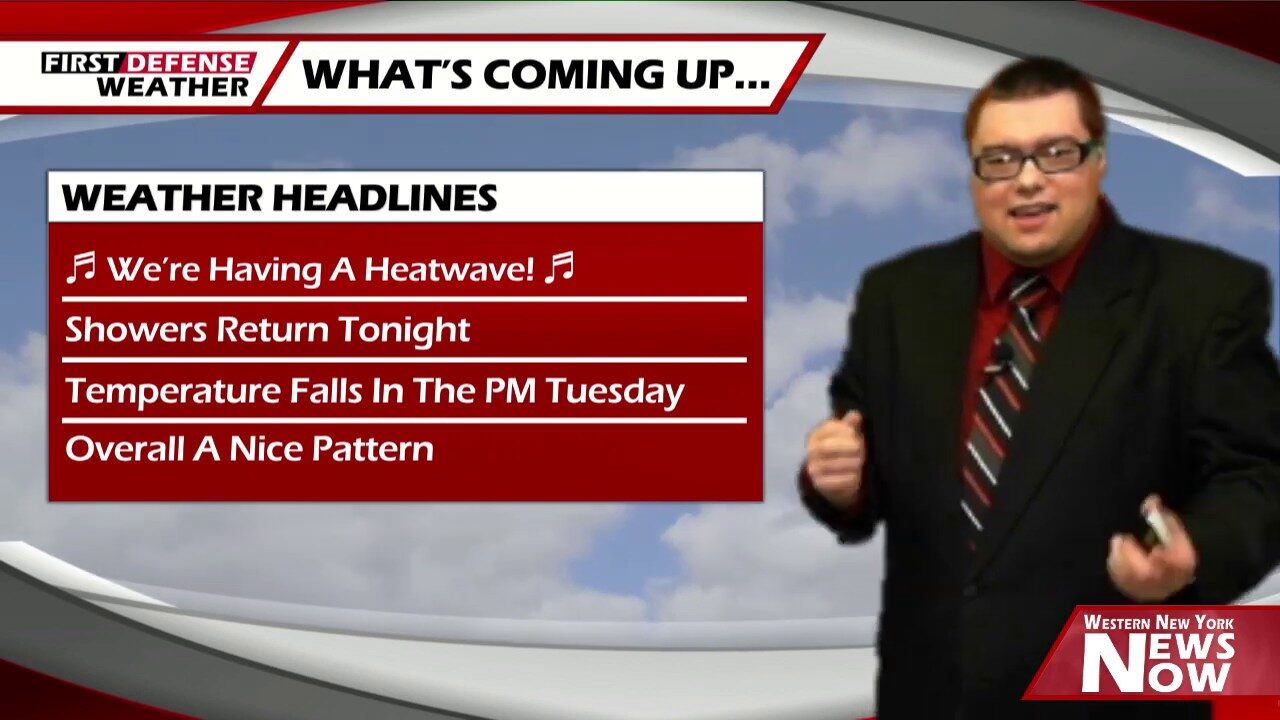 App users, tap here to watch video.
JAMESTOWN – High pressure continues to dominate across the region this afternoon leading to a lot of sunshine and spring-time temperatures. Another frontal system heads our way tomorrow bring rain showers back to the region once again.
Lots of sunshine will take us through the afternoon today. There will be a a stiff southwest breeze coming off the eastern end of Lake Erie, which will keep the imitate shoreline communities cooler. Highs 49 at the waterfront to 62 well inland away from the lake breeze.
The evening starts dry but as the system approaches, scattered rain showers will develop from west to east after midnight. We will stay on the milder side of the storm overnight but it will still remain breezy. Lows 47 valleys, 52 lakeshore.
As the Cold front sweeps through tomorrow, highs in the lower 50's will occur early in the day. We'll fall through the afternoon, likely ending the day in the upper 30's. Showers may actually develop into a widespread rain for a period with some pockets of moderate rainfall before changing back into scattered showers.
The rain ends Tuesday night becoming partly cloudy late. Lows in the mid 20's.
We'll squeeze out a dry day on Wednesday although cooler with highs in the lower 40's.
Thursday and Friday will be mostly dry with a few scattered showers from time to time with highs in the upper 40's.
Another nice weekend looks to be in the cards albeit with not as much sunshine as this past weekend and not as warm but still seasonable for this time of the year.
WNYNewsNow is a proud Ambassador for the NOAA Weather-Ready Nation program.