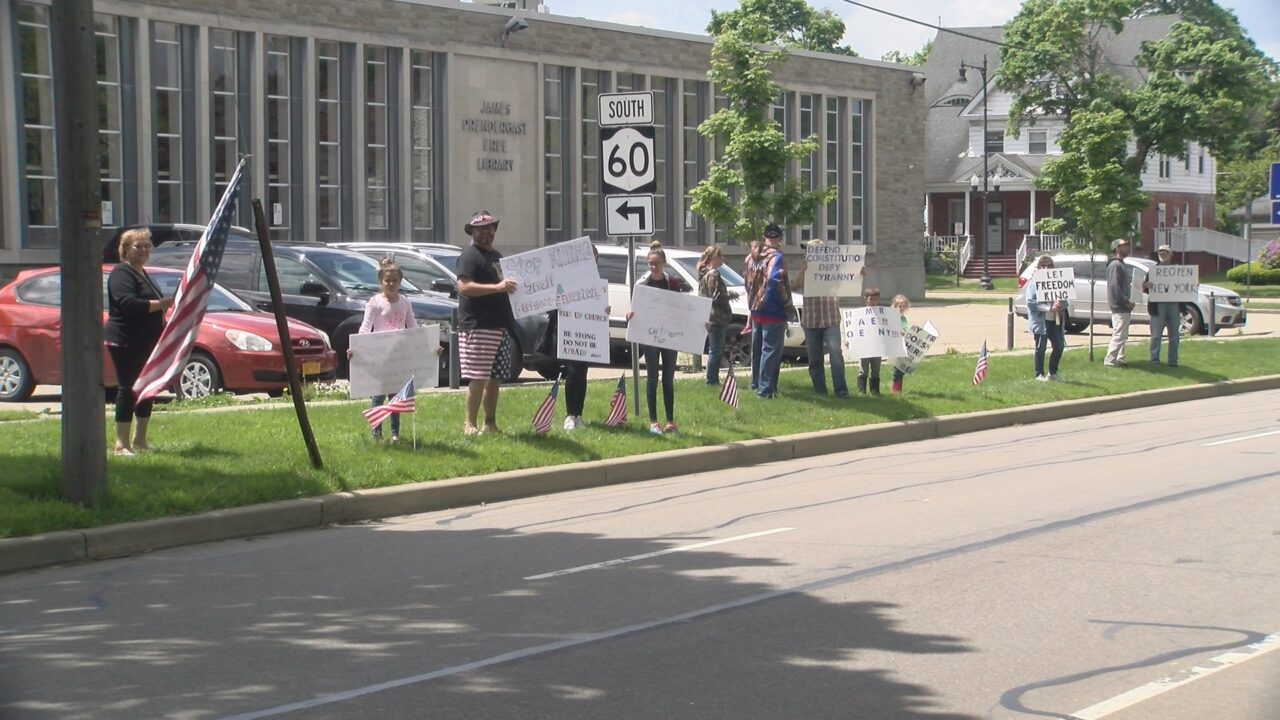 App users, tap here to watch video interivew.
JAMESTOWN – Residents in Chautauqua County gathered in Jamestown Saturday voicing their frustrations with state's reopening process.
Gerrit Cain, the local spokesperson for Open NY, says New York State leaders overstepped their power during the COVID-19 pandemic and is calling for localized control during the reopening process.
"We ask that the God-given rights of Americans to responsibly live, work, worship, travel, celebrate, recreate, educate, donate, and medicate be respected by ALL levels of government," explained Cain. "It is time to get back to work and to the activities that make life worth living."
The protest drew around two-dozen to Jamestown's Dow Park. The pervious demonstration two weeks ago drew around 150 people.