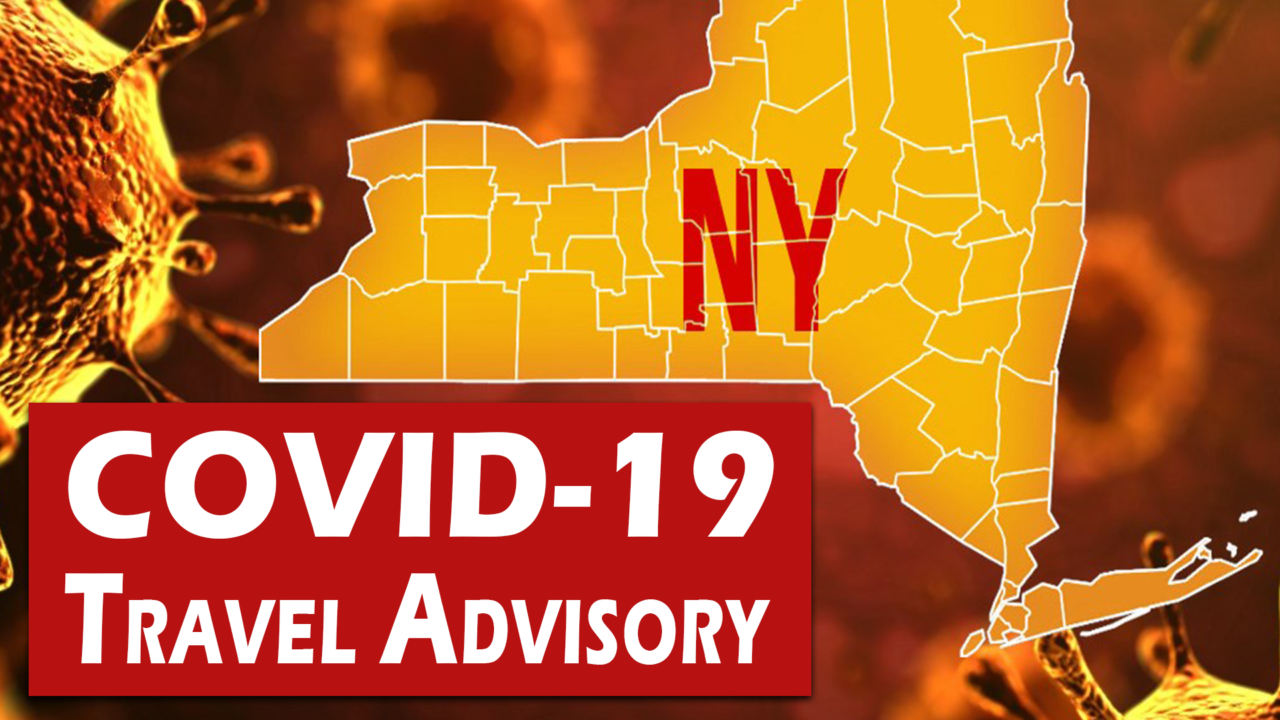 App users, tap here to watch video report.
ALBANY — Pennsylvania now meets metrics to be added to Governor Andrew Cuomo's COVID Travel Advisory list, which could be problematic at best, according to one state official.
The rules to be included on the list applies to people arriving to New York from an area with a positive test rate higher than 10 per 100,000 residents over a 7-day rolling average or an area with a 10 percent or more positive test rate over a seven-day rolling average.
State Senator George Borrello tells WNYNewsNow that Warren County is practically a part of the same community as Chautauqua County and adding the Keystone State to the list will impact people who live or work in either state.
"We have so many people who live in New York and work in Pennsylvania and vice a versa," Borrello said. While the region continues to struggle to regain an economic foothold, Borrello is urging a more balanced approach by Cuomo.
"I feel there needs to be a balanced approach to this," he said. "If we believe in the protocol, wearing a mask, social distancing and washing your hands, if we believe those are effective, we still should have the economic commerce."
Jamestown Mayor Eddie Sundquist said the situation is still just speculation at this point.
"We have to understand that this is still speculation. We haven't received anything from the Governor's office," Sundquist said.
"If the state of Pennsylvania is added to the list, it poses a lot of challenges as we have many workers who travel between Pennsylvania and New York."
Sundquist said he would prefer some form of exemption for workers commuting between the two states.
He said his main concern is combating the spread of the virus.
Sundquist said any exemption would have to include strict safety measures to insure the protocols are being followed by those traveling for employment and the companies for which they work.
Borrello said the current administration is "straining the economic partnership between New York and Pennsylvania."
Cuomo's apparent "one size fits all" approach fails to recognize regional factors, Borrello said, and the Governor needs "a more balanced approach.
A regional approach would be better in this situation, he explains.
Saying the state legislator has not only been lax about balancing Cuomo's powers, lawmakers won't even discuss the issue.
"This has been my criticism from day one," said Borrello. "There has been no oversite by the State Legislature. The State Legislature has been derelict in its Constitutional duty to be an equal branch."
Six times, lawmakers proposed measures to limit or curtail Cuomo's emergency powers, but those moves miserably failed because of one-party rule, Borrello said.
"The leadership will not even consider the discussion on whether we should resume our roll of being a co-equal branch of government, "he said.