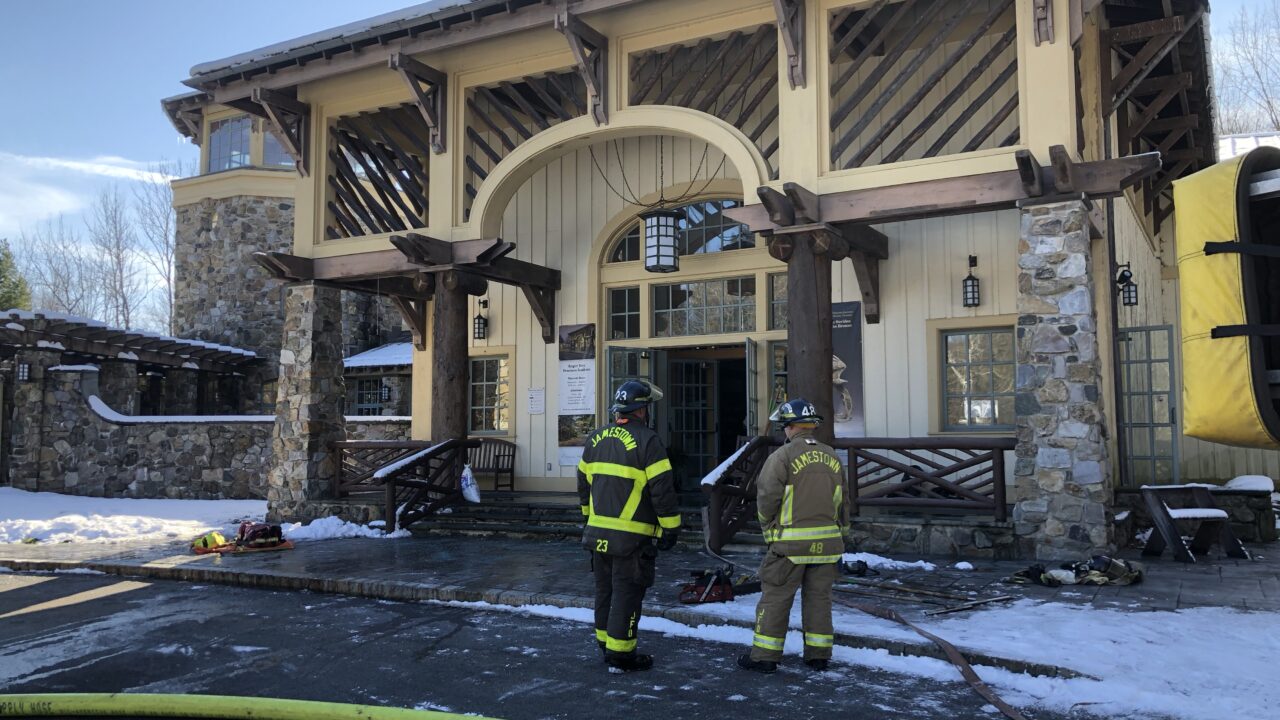 JAMESTOWN – A fire at the Roger Tory Peterson Institute in Jamestown likely started by a faulty light fixture.
Arthur Pearson, Chief Executive Officer with the institute, announced the news on Tuesday afternoon.
He says because of extensive water damage throughout much of the interior of the building, the museum will be closed until further notice. Originally, Pearson was hopeful they could reopen this week.
"Nearing the end of the emergency response phase of the restoration – removing all water-damaged ceilings, walls, flooring and contents – RTPI will work closely with JCC to restore the building," said Pearson in a statement. "Early indications are that the restoration may take several months to complete."
Fire crews were called to the institute last Thursday after a fire broke out in the attic space above one of the archive spaces.
The sprinkler system extinguished the fire quickly, resulting in minimal fire and smoke damage.
According to Pearson, the Peterson Collection, the largest assemblage of Roger Tory Peterson's artwork, films, books and related items, is safe and secure.
The collection, he says, is stored in alternative, temporary spaces within the building pending the restoration of the areas where the collection had been stored.
The institute's trails will however remain open to the public during the closure. Pearson says they plan to reopen exhibits sometime in early 2021.