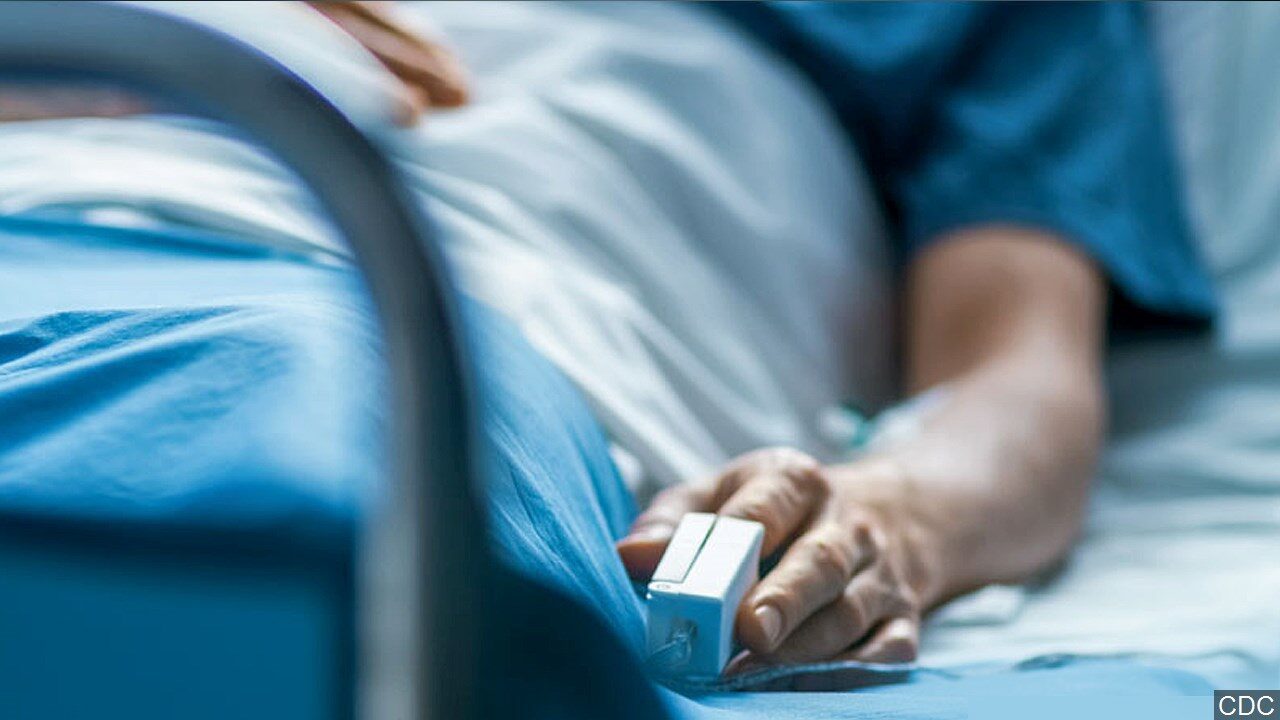 MAYVILLE – An 80-year-old has died due to COVID-19 complications, the 27th related death from the virus in Chautauqua County.
The county health department additionally reported 66 new cases of the virus on Thursday.
Of the new cases, 24 are in Jamestown.
There are now 415 active cases with 127 in the greater Jamestown area.
The county's seven-day average percent positivity rate is now 6.6 percent with 31 people hospitalized.
Since the pandemic began there have been 3,123 cases recorded with 2,681 people recovered.
A full breakdown of Thursday's update is posted below:
COVID-19 Cases by ZIP Code of Residence
| | | | | | |
| --- | --- | --- | --- | --- | --- |
| Zip Code | New Cases | Active Cases | Active Case Rate (per 100,000 residents) | Total Cases | Percent of Total Cases  |
| 14048- Dunkirk | 7 | 41 | 289.2 | 486 | 15.6% |
| 14062- Forestville | 0 | 16 | 492.6 | 83 | 2.7% |
| 14063- Fredonia | 4 | 34 | 231.7 | 450 | 14.4% |
| 14081- Irving | 1 | 3 | 95.8 | 30 | 1.0% |
| 14136- Silver Creek | 0 | 14 | 307.6 | 132 | 4.2% |
| 14138- South Dayton | 1 | 1 | 49.9 | 12 | 0.4% |
| 14701- Jamestown | 24 | 127 | 319.6 | 823 | 26.4% |
| 14710- Ashville | 2 | 9 | 275.4 | 45 | 1.4% |
| 14712- Bemus Point | 0 | 10 | 314.7 | 108 | 3.5% |
| 14716- Brocton | 0 | 7 | 254.9 | 67 | 2.1% |
| 14718- Cassadaga | 0 | 3 | 150.9 | 28 | 0.9% |
| 14720- Celoron | 0 | 2 | 335.0 | 7 | 0.2% |
| 14722- Chautauqua | 0 | 0 | 0.0 | 0 | 0.0% |
| 14723- Cherry Creek | 0 | 1 | 90.6 | 23 | 0.7% |
| 14724- Clymer | 3 | 11 | 465.9 | 77 | 2.5% |
| 14726- Conewango Valley | 1 | 4 | 218.7 | 9 | 0.3% |
| 14728- Dewittville | 1 | 1 | 96.8 | 17 | 0.5% |
| 14733- Falconer | 3 | 14 | 364.2 | 74 | 2.4% |
| 14736- Findley Lake | 0 | 1 | 370.4 | 13 | 0.4% |
| 14738- Frewsburg | 2 | 30 | 923.9 | 95 | 3.0% |
| 14740- Gerry | 1 | 8 | 741.4 | 15 | 0.5% |
| 14747- Kennedy | 1 | 2 | 90.9 | 23 | 0.7% |
| 14750- Lakewood | 4 | 13 | 290.0 | 113 | 3.6% |
| 14757- Mayville | 3 | 29 | 879.3 | 137 | 4.4% |
| 14767- Panama | 1 | 3 | 139.8 | 23 | 0.7% |
| 14769- Portland | 0 | 2 | 197.4 | 22 | 0.7% |
| 14775- Ripley | 1 | 7 | 276.7 | 47 | 1.5% |
| 14781- Sherman | 0 | 3 | 143.6 | 42 | 1.3% |
| 14782- Sinclairville | 1 | 3 | 123.2 | 35 | 1.1% |
| 14784- Stockton | 0 | 3 | 288.5 | 24 | 0.8% |
| 14787- Westfield | 5 | 13 | 274.3 | 63 | 2.0% |
| Total | 66 | 415 | 320.1 | 3123 | 100.0% |
COVID-19 Cases by Known Age
| | | |
| --- | --- | --- |
| Age | Number | Percent |
| 0-19 | 407 | 13.03% |
| 20-29 | 595 | 19.05% |
| 30-39 | 384 | 12.30% |
| 40-49 | 394 | 12.62% |
| 50-59 | 422 | 11.40% |
| 60-69 | 356 | 11.40% |
| 70-79 | 203 | 6.50% |
| 80-89 | 97 | 3.11% |
| 90+ | 40 | 1.28% |
COVID-19 Cases by Presence of Symptoms at Time of Interview
| | | |
| --- | --- | --- |
| Symptoms | Number | Percent |
| Yes | 1630 | 79.01% |
| No | 433 | 20.99% |
| Symptoms Known | 2063 |   |
Fatality Rate by Age Group
| | | |
| --- | --- | --- |
| Age Group | Total Deaths | Fatality Rate |
| All Ages | 27 | 0.86% |
| 0-39 | 0 | 0.00% |
| 40-49 | 2 | 0.51% |
| 50-59 | 2 | 0.47% |
| 60-69 | 3 | 0.84% |
| 70-79 | 7 | 3.45% |
| 80-89 | 11 | 11.34% |
| 90+ | 2 | 5.00% |
NYS Fatality Rate: 4.86%
US Fatality Rate: 1.9%
Source: John Hopkins University COVID-19 Tracker 12/9/2020