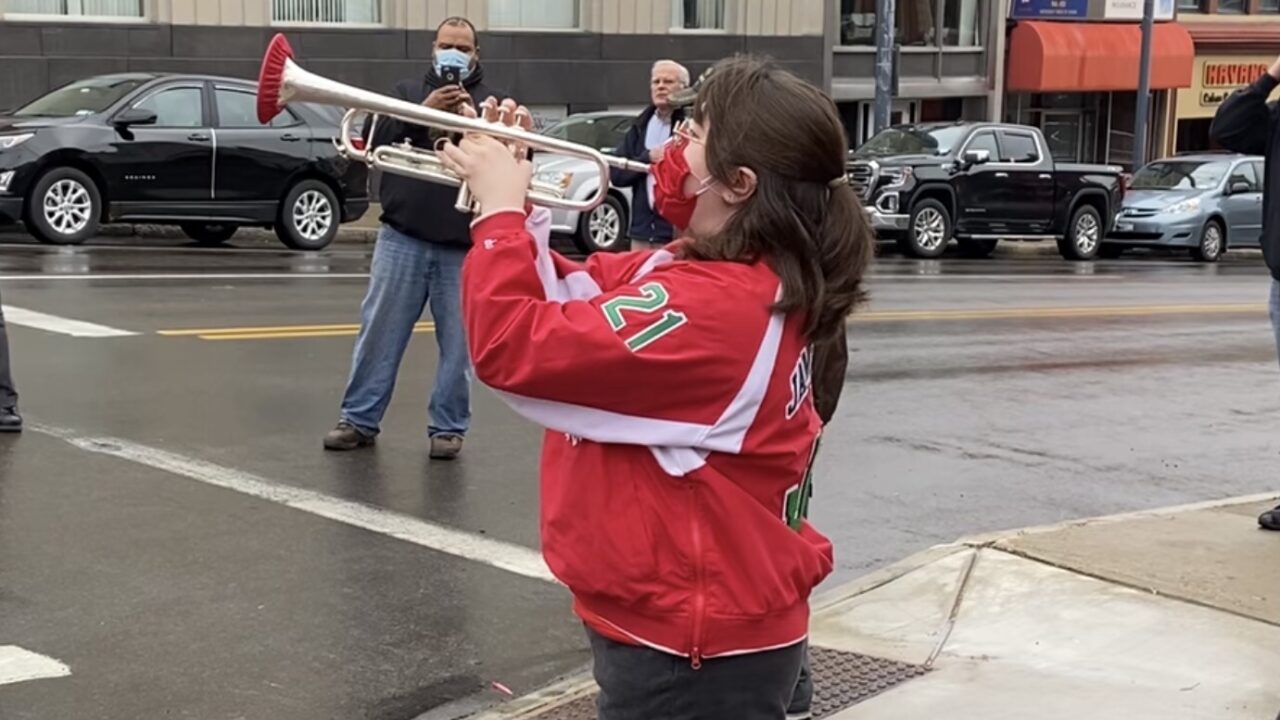 JAMESTOWN – Young musicians in Jamestown are receiving praise for their performances honoring veterans in the community.
The New York State School Boards Association, through their program the Champions of Change, honored Jamestown High School Band Director Meghan Murray, several middle school music teachers and their students for their Taps" Performance Honoring Veterans.
High School trumpeters performed the National Anthem at the Veteran's Day ceremony in downtown Jamestown last year and sent a player to the following memorial services.
Middle School trumpeters, meanwhile, joined thousands of others from around the country in "Taps Across America" played outside their own houses on Veterans Day.
The School Board Association also recognized a Parade Balloons Writing Initiative and Jamestown Board of Education member, Nina Karbacka, with the New York State School Boards Association's Board Lifetime Achievement Award.