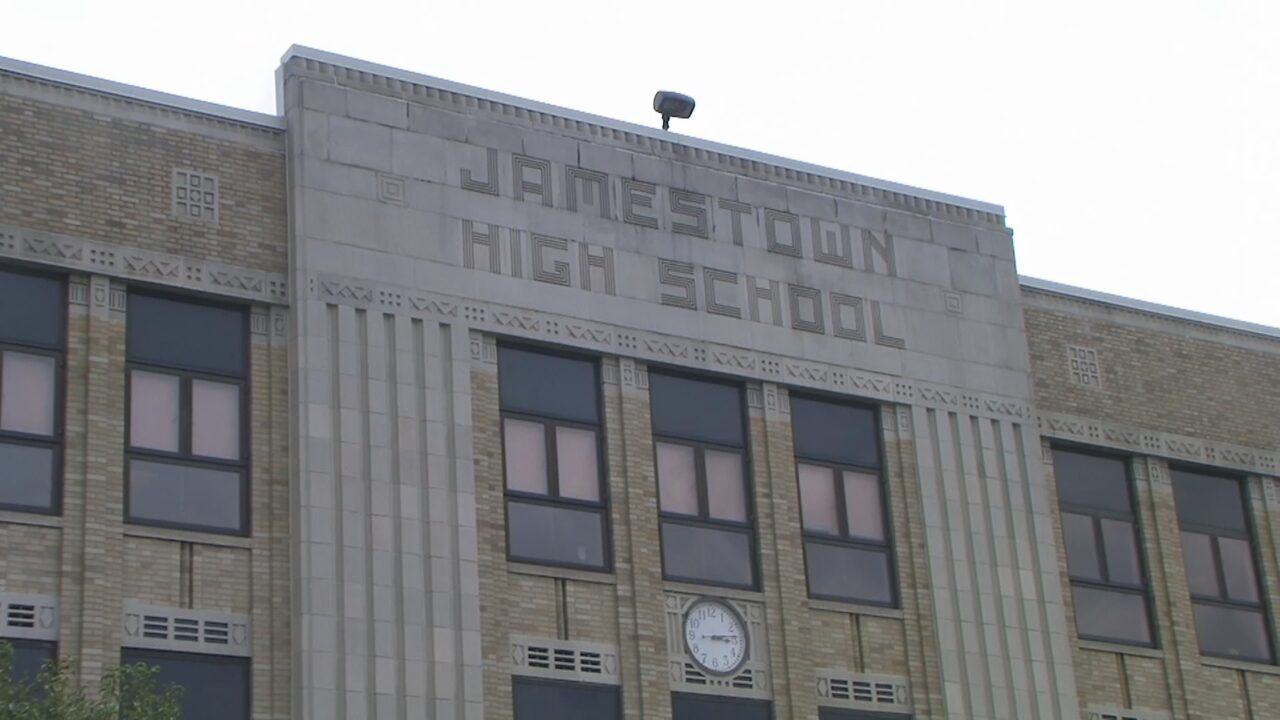 JAMESTOWN – An 86-million-dollar capital improvement project for Jamestown Public Schools was approved by voters on Tuesday night.
Jamestown Public Schools says the proposed five-year project was approved 588 to 85.
The district is reimbursed for 98 percent of the improvements that will take place, with the school's savings covering the remaining two percent. There is no local tax increase as a result.
The project will start with five schools: Jamestown High School, Persell Middle School, Fletcher Elementary School, Ring Elementary School, the Bus Garage, Tech Academy and include districtwide IT updates.
Superintendent Dr. Kevin Whitaker says the plan would modernize instructional spaces and improve safety and security.
He says like at home, the district must keep up with continued maintenance; like replacing roofs and updating heating and cooling.
Taxpayers also approved the district's budget for the next school year, 585 to 92, and voted in Nina Karbacka and Frank Galeazzo to the District Board of Education.