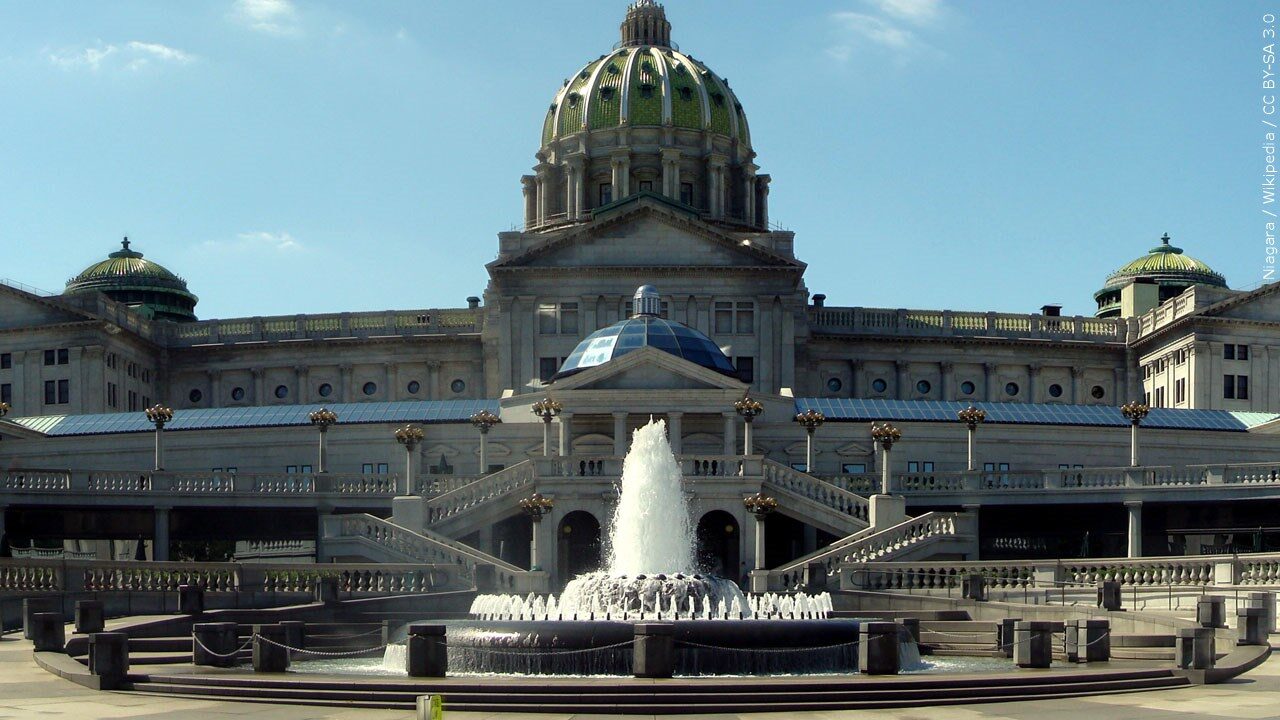 HARRISBURG, PA. (Erie News Now) – The Pennsylvania Department of Human Services (DHS) held a press conference Tuesday to remind Pennsylvanians about relief and resources that are available during the winter. 
DHS officials said it's especially important for Pennsylvanians, who may be struggling, to be aware of the many resources available during the holiday season and colder months.
"Please know that if you are going through tough times, you are not alone. And no matter what you're going through, it is ok to get help if you need an extra hand," said Sara Goulet, Special Advisor to the Secretary at DHS. "Those who need help are not nameless faces. They are our friends, neighbors, community members, people we chat with at the grocery store, wave to when taking a walk in our towns," Goulet added.
According to the DHS, the following programs are available to help Pennsylvanians:
Low-Income Home Energy Assistance Program (LIHEAP) provides assistance to renters and homeowners by helping eligible individuals and families with low incomes to pay their heating bills. The 2021-2022 LIHEAP season has been extended for this year and is open to cover expenses from October 18, 2021, to May 6, 2022.
Emergency Rental Assistance Program (ERAP) is available in all of Pennsylvania's 67 counties to help eligible tenants receive up to 18 months of assistance for overdue or upcoming rental and utility payments. Either tenants or landlords can apply for this assistance, but a tenant does not need a landlord's permission to apply and use ERAP funds. Pennsylvanians can learn how to apply in their county of residence online at www.dhs.pa.gov/erap.
Supplemental Nutrition Assistance Program (SNAP) provides food for families struggling to get food on the table. Previously known as "Food Stamps," SNAP provides money each month for groceries.
Medical Assistance and the Children's Health Insurance Program (CHIP) help Pennsylvanians access quality, affordable health coverage, ensuring that they do not have to forego necessary routine, preventive, or critical physical and mental health care due to being uninsured.
Temporary Assistance for Needy Families (TANF) is a cash assistance program for low-income families with dependent children or people who are pregnant. TANF is designed to help families meet essential needs while connecting parents to employment, training, and education programs that can help the family improve their circumstances and move out of poverty.
Applications for LIHEAP, SNAP, Medical Assistance, CHIP, TANF, and other public assistance programs can be submitted online at www.compass.state.pa.us. SNAP and Medicaid applications are accepted by phone by calling the Consumer Service Center at 1-866-550-4355.