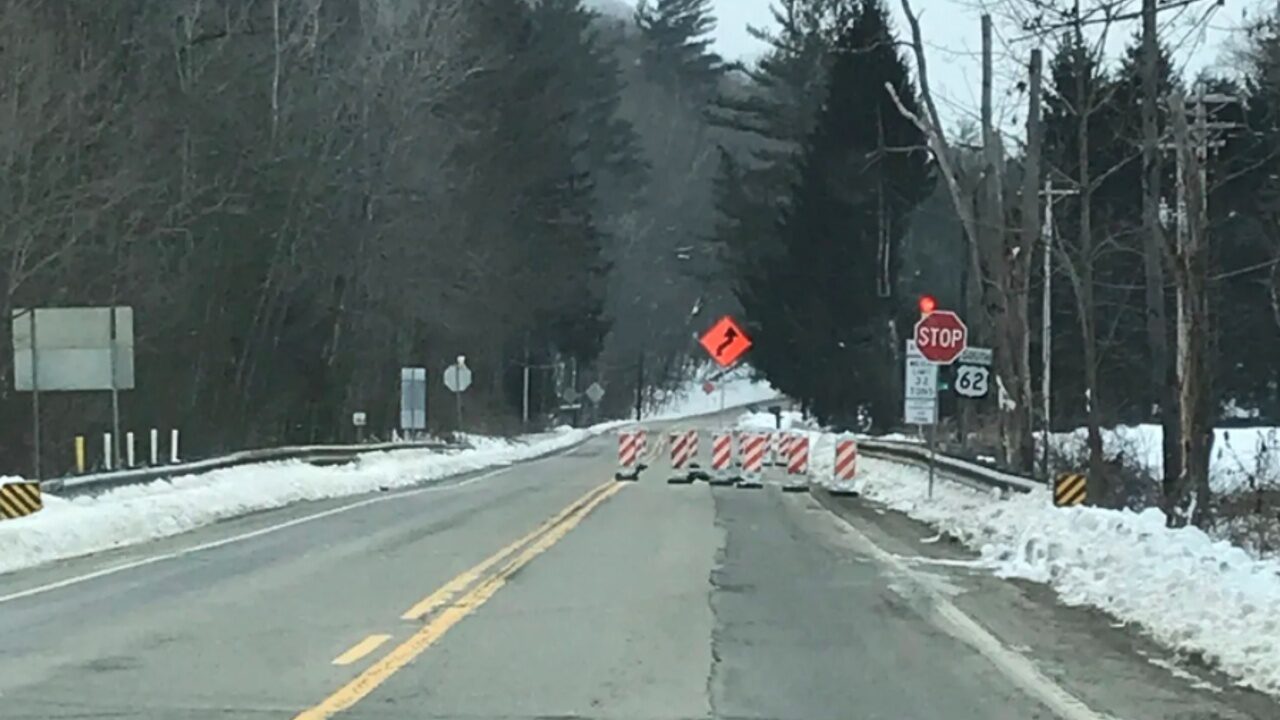 WARREN (Erie News Now) – PennDOT issued a statement Thursday, reminding motorists to be alert for stop signs placed at each end of the Route 62 bridge over Lenhart Run in Pleasant Township, Warren County.
The stop signs were installed in connections with a lane restriction on the bridge. The change in the traffic pattern also includes reposting a new weight restriction on the structure.
The new weight limit is 32 tons per vehicle or 40 tons for combination loads. Vehicles exceeding the posted weight limit are required to use alternate routes, including Route 6, Route 27, and Route 36.
Closing the southbound lane and creating the weight restriction will reduce strain on the bridge and will preserve safety until repairs or a replacement can occur. Work on the bridge in anticipated to occur later this year.
The bridge was originally built in 1928 and is classified as poor condition. Approximately 1,000 vehicles use the bridge daily, on average.