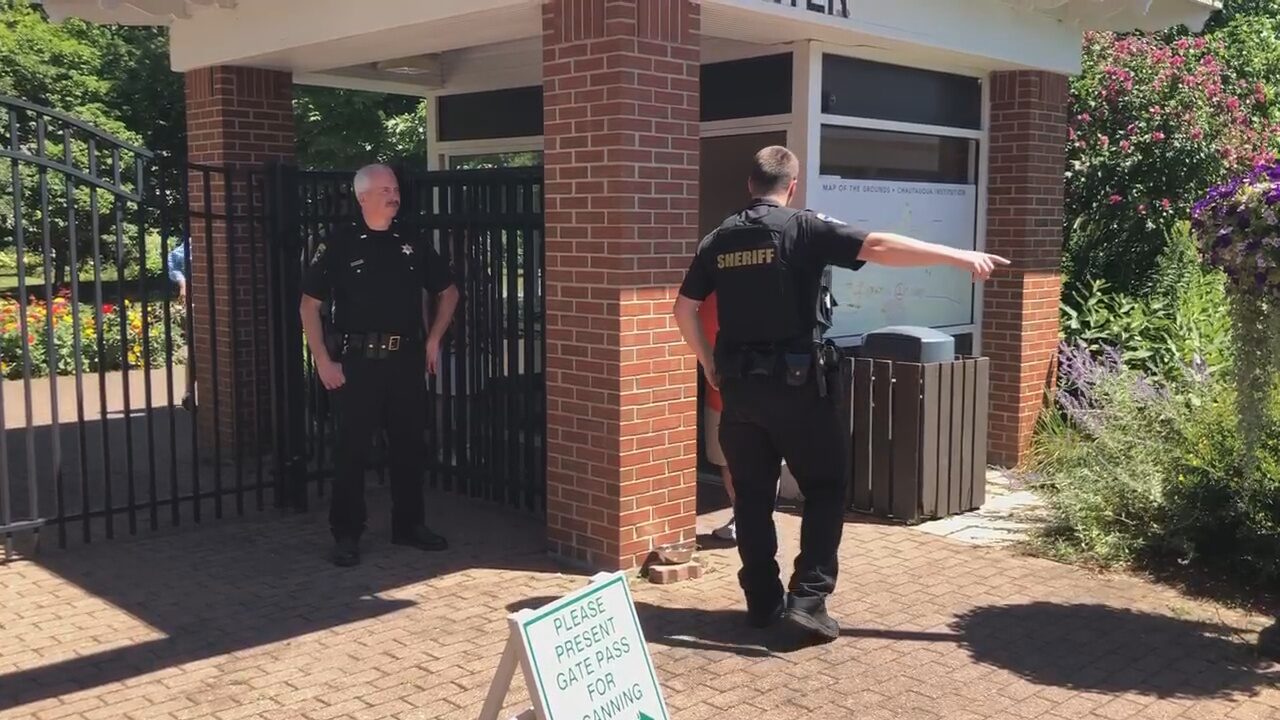 CHAUTAUQUA, NY (WNY News Now) – Law enforcement are helping to step up security at the Chautauqua Institution following an attack on world-renowned writer Salman Rushdie. 
New York State Police's Superintendent announced the news during a visit by Governor Kathy Hochul, who traveled to Chautauqua on Sunday afternoon, meeting with those on hand during the attack.  
In addition to an increased presence of uniformed State Troopers and Chautauqua County Sheriff's Deputies, police K-9 units will also be stationed at the Institution. 
New York law enforcement are also working to get ahead of potential future threats as part of a new threat assessment task force that Governor Hochul recently launched. 
While the attacker's motive in this case is still unknown, Hochul says it is more important than ever to crack down on the spread of violent extremism on social media, in hopes of preventing incidents like this. 
"When the message is laid out there, and they are spelling out, and no one connects the dots, it sounds a lot like 9/11, doesn't it, they never connected the dots," explained Hochul. "We'll, now those dots are coming together, we're monitoring, we're watching, we are vigilant, we have an entire team of individuals hired to watch for this information out there." 
Last week, Hochul signed an Executive Order establishing the new unit in the State Police's Intelligence Center, which will track domestic extremism and increase social media monitoring. 
As part of the new order, she also directed counties to work with Homeland Security agents to develop local Threat Assessment Management teams.