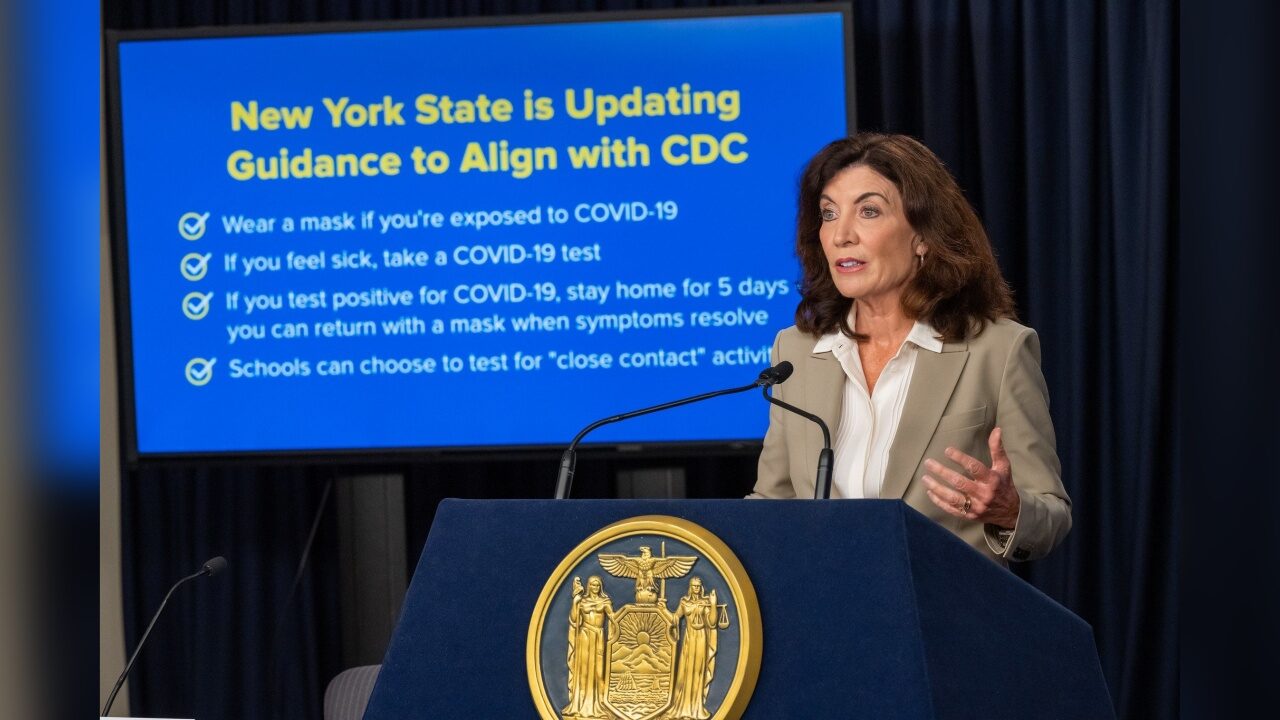 (WNY News Now) – Governor Kathy Hochul has introduced a series of initiatives to safeguard New Yorkers against the BA.2.86 COVID-19 variant following a surge in summer hospitalizations. 
Albany – In response to escalating COVID-19 hospitalizations during the summer, Governor Kathy Hochul has unveiled a comprehensive strategy to confront the BA.2.86 variant. This variant until now undetected in New York State, has triggered increased vigilance. Governor Hochul emphasized the importance of continued precautionary measures to mitigate its impact on communities.
An updated COVID-19 vaccine, targeted to counter specific variants, is anticipated to be accessible in the fall at pharmacies and medical offices. Governor Hochul acknowledged the ongoing threat posed by the virus, urging residents to uphold preventive measures. Distribution of N-95 masks and test kits to state and county officials remains an active initiative.
State resources are dedicated to monitoring and analyzing SARS-CoV-2 samples, in partnership with the renowned Wadsworth Center and Syracuse University. The detection of BA.2.86 prompted escalated early identification efforts.
Dr. James McDonald, State Health Commissioner, highlighted the significance of adapting to evolving variants. He underscored the need for prompt testing and early treatment, particularly with the availability of antivirals like Paxlovid.
As schools resume sessions, collaboration with local health departments is encouraged to implement effective preventive measures. The focus lies on vaccination, testing, ventilation, and hygiene practices. Individuals with COVID-19 symptoms are urged to test, seek treatment, and follow CDC guidelines to prevent transmission.
At-home tests are accessible, and N-95 masks along with test kits can be obtained upon request. The Governor urged all New Yorkers to stay informed and remain cautious in the face of evolving challenges posed by the virus.