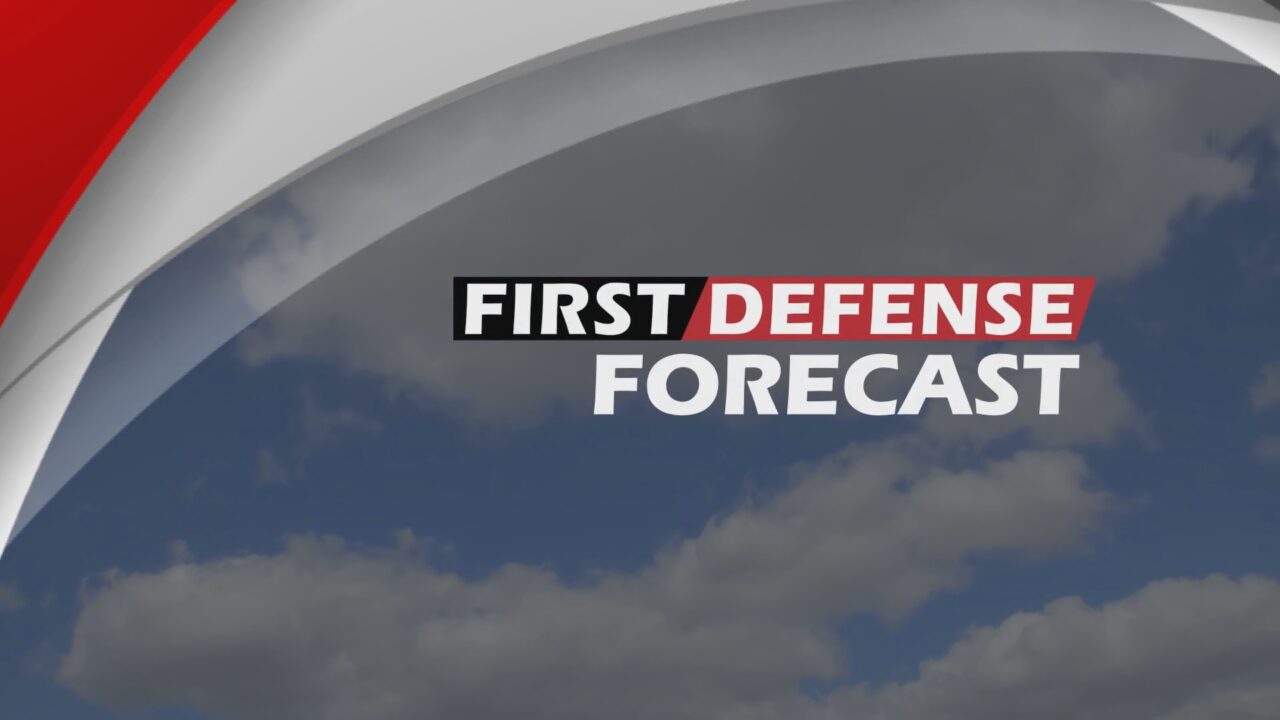 JAMESTOWN, NEW YORK (WNY NEWS NOW) -High pressure will build in across the Great Lakes region over the next few days with dry weather through most of the weekend. 
Thursday will feature partly to mostly cloudy skies with high temperatures in the low to mid 60's.
Clearing skies and light winds overnight Thursday into Friday will allow for a chilly night across inland areas. Lows will range from the lower 50's near Lake Erie to the 40's elsewhere. The deepest valleys may drop into the upper 30's. This may lead to areas of patchy frost across the valleys.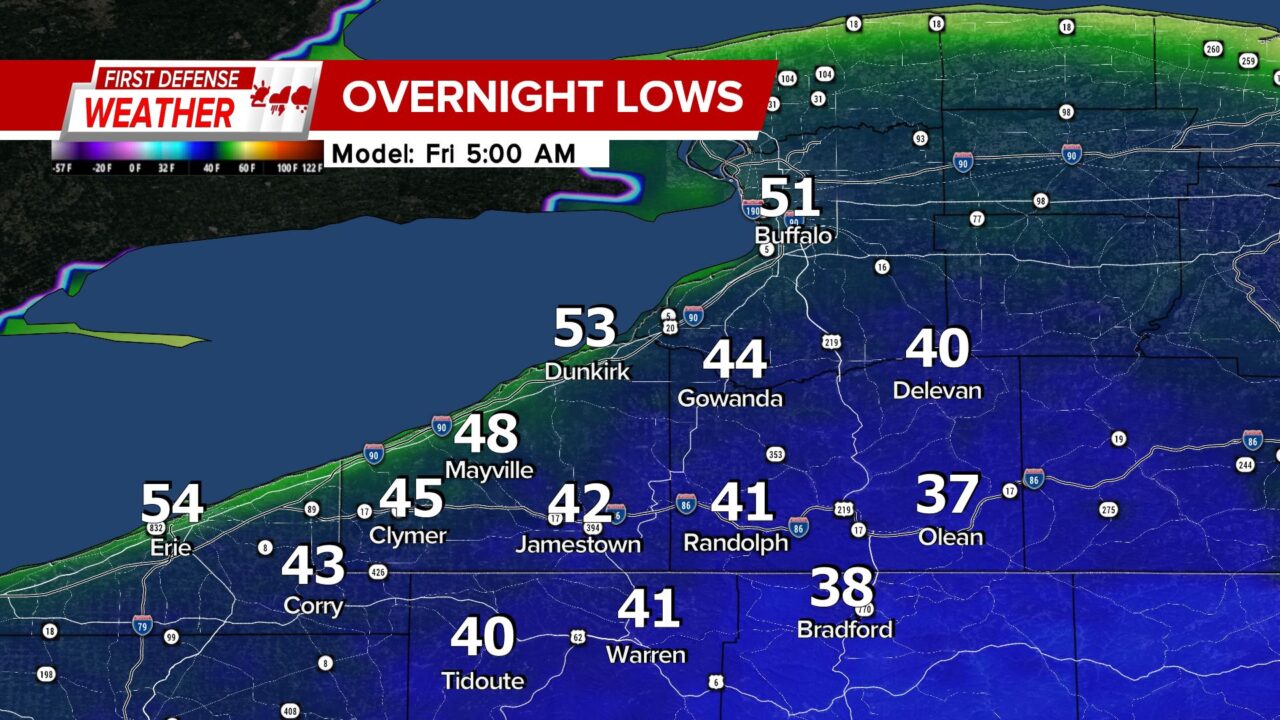 Mostly sunny skies will be overhead the region for Friday into Saturday with highs in the mid 60's to near 70.
The second half of the weekend on Sunday will be mainly dry although clouds will increase through the day. A few showers may sneak into Western New York late Sunday afternoon, with better chances for showers overnight Sunday into next Monday.
WNY News Now's First Defense Weather team provides local weather coverage for Western New York's Southern Tier and Northwestern Pennsylvania. Connect with us on social media using the hashtag #MyLocalWx. 
WNYNewsNow is a proud Ambassador for the NOAA Weather-Ready Nation program.