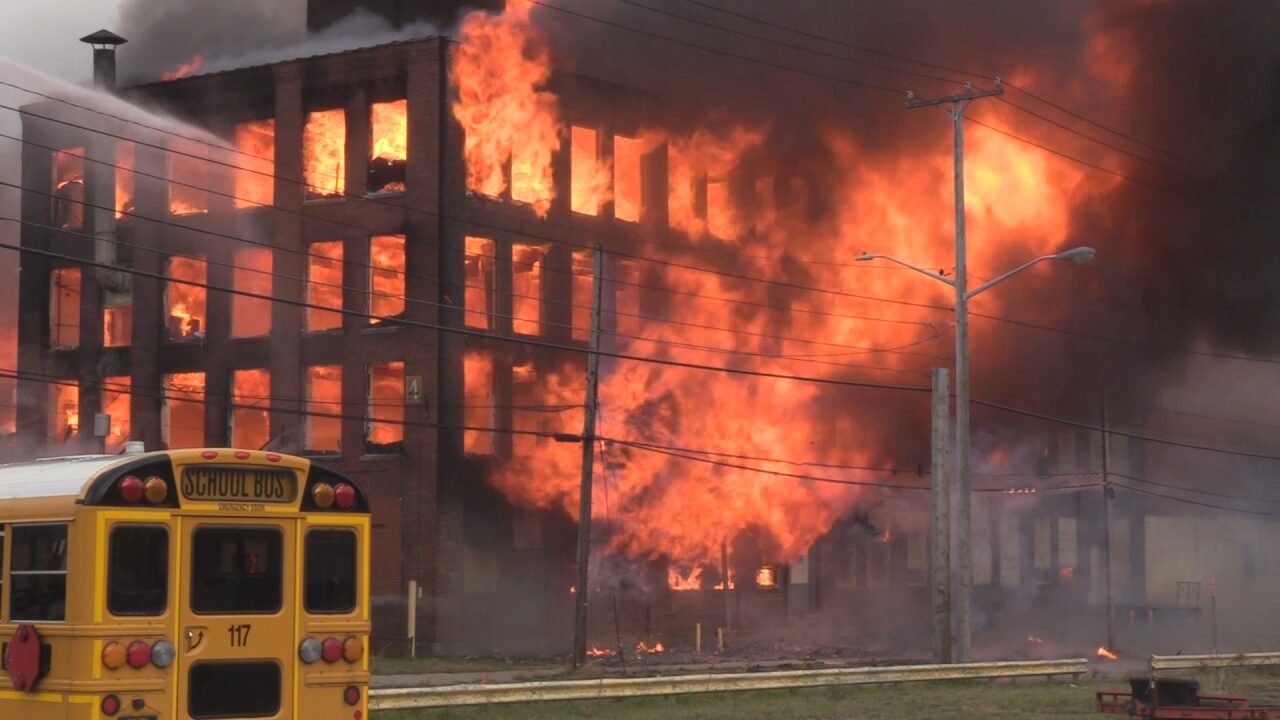 (WNY News Now) – New York State held its 26th Annual Fallen Firefighters Memorial Ceremony at the Empire State Convention Center in Albany, honoring 29 firefighters who made the ultimate sacrifice in the line of duty.
Albany – Governor Hochul, alongside state officials, firefighters from across New York, and the families of the fallen heroes, convened at the Empire State Convention Center in Albany for the 26th Annual New York State Fallen Firefighters Memorial Ceremony. This solemn event, dedicated to remembering those who lost their lives while protecting their communities, took place against the backdrop of the Fallen Firefighters Memorial at the Empire State Plaza, which now bears the names of 2,660 New York firefighters.
The 29 fallen firefighters honored this year hailed from various departments across the state, including Buffalo, Arlington, Brockport, Whitehall, New Rochelle, and New York City's Fire Department, among others. Their names now join the solemn roster of heroes who have made the ultimate sacrifice.
In addition to the ceremony, Governor Hochul issued proclamations designating October 10, 2023, as Firefighter Appreciation Day and the week of October 8-14, 2023, as Fire Prevention Week. These recognitions underscore the state's deep appreciation for the bravery and dedication of its firefighters and emphasize the importance of fire safety awareness.
The United States Fire Administration reports that more than 3,500 Americans lose their lives in fires annually, with approximately 18,300 suffering injuries. These tragic statistics highlight the crucial role of firefighters in safeguarding lives and property.
New York State Division of Homeland Security and Emergency Services Commissioner Jackie Bray expressed her admiration for the state's firefighting community, emphasizing the selflessness of those who protect New Yorkers daily.
New York State Fire Administrator James Cable paid tribute to the fallen firefighters and extended his gratitude to their families, urging everyone to keep them in their thoughts.
The annual memorial ceremony serves as a poignant reminder of the sacrifices made by firefighters and the risks they take to ensure the safety of their fellow citizens. New York State, through this event and ongoing initiatives, continues to honor their dedication and courage in the face of danger.
The fallen firefighters added to the wall this year include:
Jason Arno Buffalo Fire Department
Herbert Louis Bishop, Sr. Arlington Fire Department
Freeman Board Brockport Fire Department
James Brooks Whitehall Volunteer Fire Company
Owen Carlock Fire Department of New York
Joseph Daly Fire Department of New York
Andrew DiMaggio New Rochelle Fire Department
Dennis Farrell Fire Department of New York
Daniel Foley Fire Department of New York
Jesse Gerhard Fire Department of New York
James Hopkins Brockport Fire Department
Ronald Kemly, Sr. Fire Department of New York
Timothy Klein Fire Department of New York
Michael Lyons Fire Department of New York
Peter McCaffrey Yonkers Fire Department
James McCauley, Jr. Fire Department of New York
William Moon, II Fire Department of New York
Philip Morrissey Cohoes Fire Department
Daryl Lynn Pace Ithaca Fire Department
Brian Payne Mamaroneck Fire Department
Raymond Phillips, Jr. Fire Department of New York
Judy Spencer Hartland Volunteer Fire Company
William Steinberg Forestburgh Fire Company
Dennis Tortorella Mamaroneck Fire Department
John Vallini Saranac Lake Volunteer Fire Department
Victor Valva Fire Department of New York
Tracy Veno Olean City Fire Department
Patrick Whalen Fire Department of New York
Thomas Wutz, Sr. State Office of Fire Prevention and Control