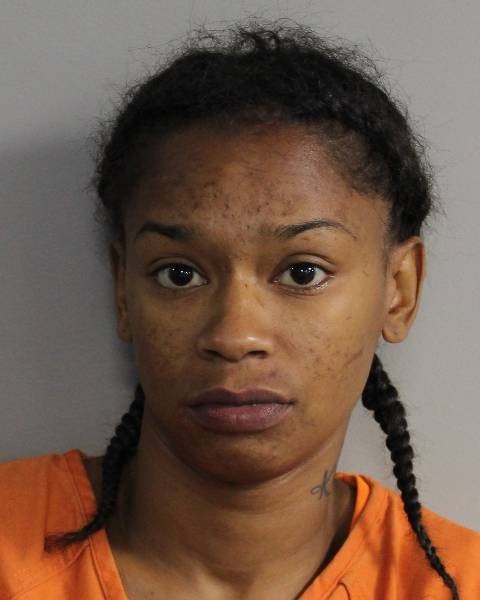 (WNY News Now) – Erie County District Attorney John J. Flynn announced that women have pleaded guilty to charges of Grand Larceny in the Second Degree, admitting to stealing merchandise valued at over $50,000 from various Ulta Beauty stores in Erie County over a six-month period.
Buffalo – In a courtroom proceeding before State Supreme Court Justice Paul B. Wojtaszek, Kashmonay U. Holley and Nahzaire N. Murray confessed to one count of Grand Larceny in the Second Degree (Class "C" felony) this morning. The guilty pleas represent their acknowledgment of responsibility for their participation in a series of thefts that occurred between March 7, 2023, and August 24, 2023.
Operating in tandem, Holley and Murray executed multiple thefts from Ulta Beauty locations scattered throughout Erie County. During this period, Holley purloined merchandise amounting to approximately $73,397, while Murray admitted to stealing merchandise valued at approximately $93,043.
In an effort to make amends for their actions, both Holley and Murray signed Confessions of Judgment to reimburse the retailer in full.
The two defendants are also suspects in similar thefts in neighboring counties. Consequently, they face a maximum sentence of 15 years in prison. Pending their sentencing, both individuals have been remanded.
Erie County District Attorney John Flynn expressed his concerns about the consequences of retail theft, particularly its financial toll on businesses and the safety risks it poses to employees and customers. "Retail theft is financially devastating for stores, especially our small business owners," Flynn stated. "In addition to the negative economic impact for local businesses and our community, I am deeply concerned about the serious threat that thieves pose to the safety of employees and customers. I want the residents of Erie County to know that retail crime will not be tolerated, and I am committed to holding shoplifters, particularly repeat offenders, accountable," he emphasized.
Nahzaire N. Murray is slated for sentencing on Thursday, December 21, 2023, at 9:30 a.m., with Kashmonay U. Holley's sentencing scheduled for the following day at the same time.