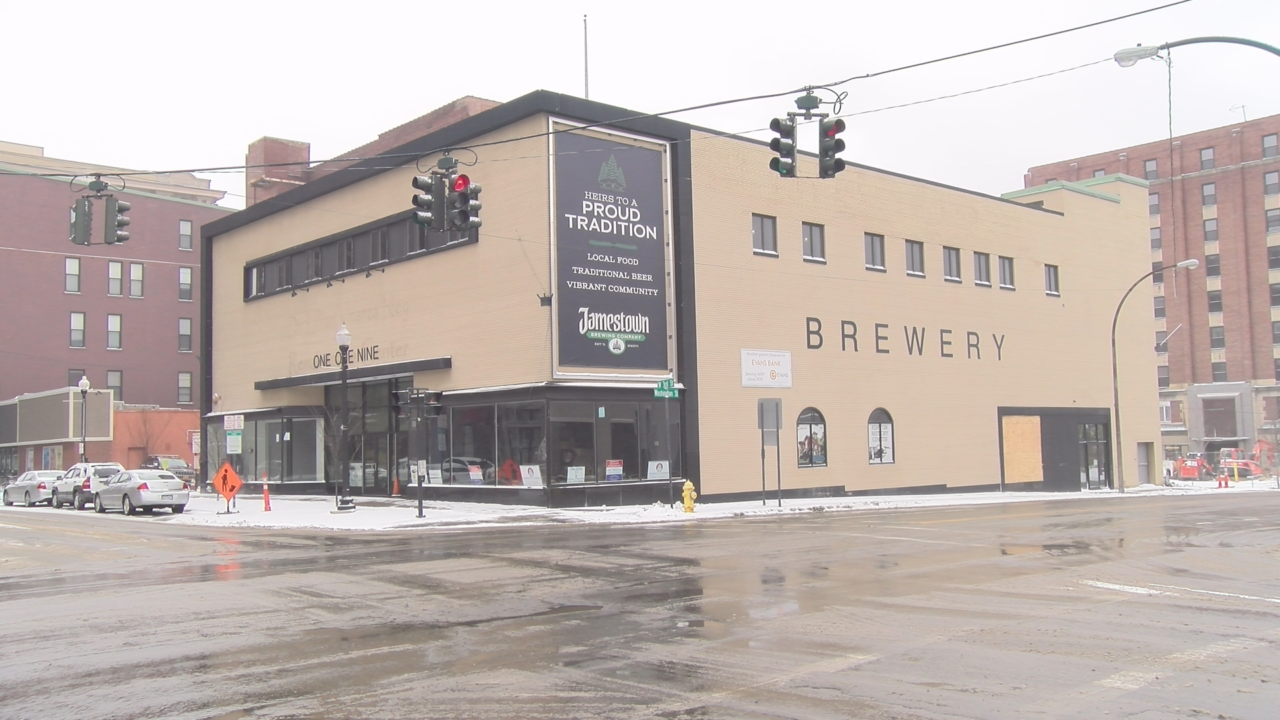 BUFFALO – The Jamestown Brewing Company, which has experienced numerous delays in opening its doors, is suing the building owner and person responsible for developing the structure at 119 E. 3rd St, the site of the former Lilian V. Ney Renaissance Center.
Jamestown Brewing Company (JBC) is the plaintiff in a suit against GPatti Enterprises, LLC, according to a legal complaint that was filed in December in State Supreme Court in Erie County. Because the company's official business is located in Erie County, the suit had to be filed in Erie County Supreme Court rather than Chautauqua County Supreme Court.
The brewing company, in the suit, claims that GPatti committed a breach of comment, fraud and negligent misrepresentation. According to the complaint, the brewing company's operators, John McLellan Sr. and John McLellan Jr., were not made fully aware of the environmental issues that ultimately lead to the delay of the brewery's opening.
JBC also believes that GPatti was aware of the environmental issues in advance of the 2017 Phase II or Phase I study because the Gebbie Foundation had a Phase II study done in 2007 when it owned the building. At that time the Jamestown Renaissance Corporation (JRC) was a tenant in the Lease Premises.
The suit states that GPatti knew of the Gebbie Foundations' 2007 Phase II study before the lease was signed because an executive who worked for JRC at the time of the 2007 study began working for GPatti prior to August 2017.
"If JBC had been made aware of the environmental issues in a timely fashion, it would not have entered into the lease agreement with GPatti," the lawsuit states.
The company also claims that GPatti breached its contract by failing to meet the original construction schedule and performing work as required under the lease.
According to the complaint, the JBC is seeking money damages for compensatory and punitive damages, an order compelling GPatti to account for the DRI funds received and spent on the project, as well as "other and further relief as the Court deems necessary and proper."
WNYNewsNow has left a message with Ryan Cummings, a lawyer from Hodgson Russ LLP in Buffalo who is representing the Jamestown Brewing Company. A call, meanwhile, to GPatti Enterprises Wednesday morning for comment was answered. However, the person who answered said, "We really have no comment at this time."
When asked, for the record, if this was George Patti, the owner of GPatti Enterprises, the person said, "I appreciate the call. Thank you."