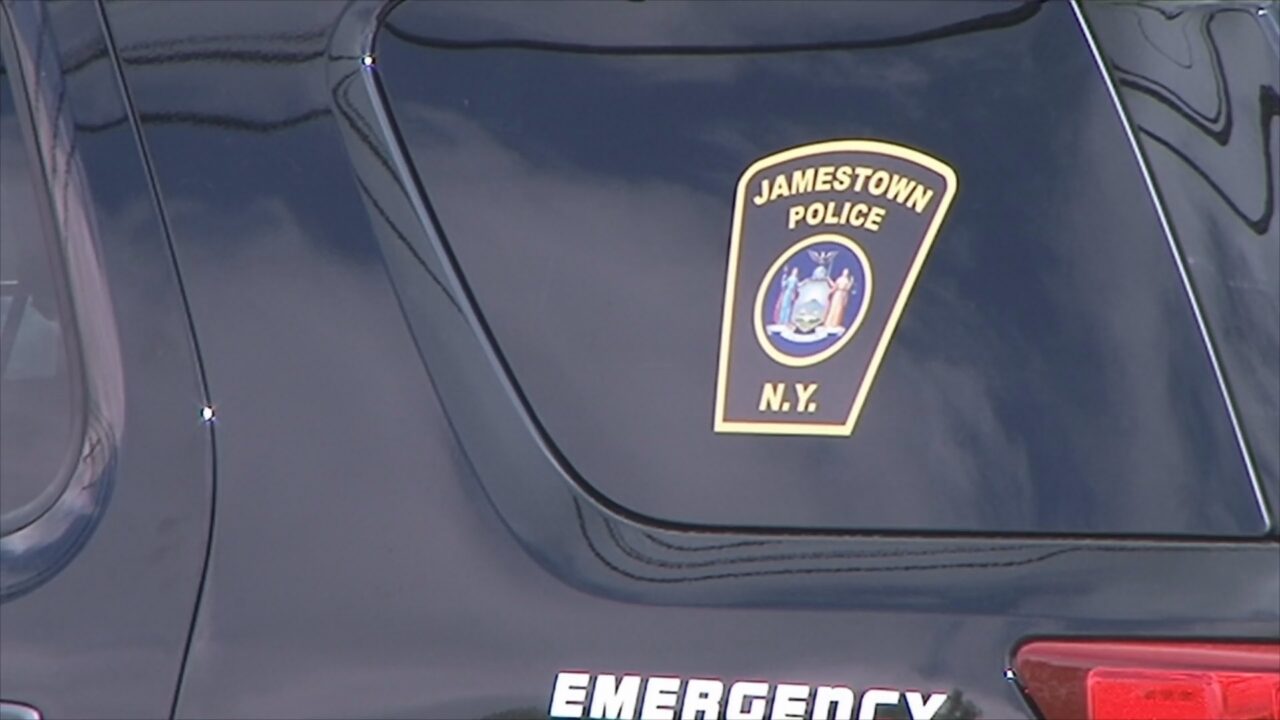 JAMESTOWN – Two men are facing charges following a vehicle pursuit that started in Jamestown and ended in the Town of Poland Saturday evening.
Jamestown Police charged the alleged driver Cody A. Dickerson, 24, Jamestown, with 26 vehicle and traffic moving violations, leaving the scene of a motor vehicle accident, first-degree reckless endangerment, unlawful fleeing police in a motor vehicle and fourth-degree criminal mischief.
The vehicle's alleged passenger, Steven R. Blankenship, 43, Ludlow, Pa., is charged with two counts of criminal possession of a controlled substance.
The pursuit started after Jamestown Police responded to the area of Palmer and Highland Street for a report of two suspicious males in a maroon pickup truck.
After making contact with the vehicle, police said the truck took off at a high rate of speed.
Police said the truck traveled several blocks though Jamestown and was involved in two motor vehicle crashes. The pursuit went into the Town of Poland where it ended on Falconer Frewsbug Road after the truck malfunctioned due to heavy damage sustained in the crashes.
Police said both Dickerson and Blankenship fled into the nearby woods. Officers tased Blankenship twice as he was reportedly resisting arrest.
Eventually both men were taken into custody. Police said they were held in Chautauqua County Jail without bail.