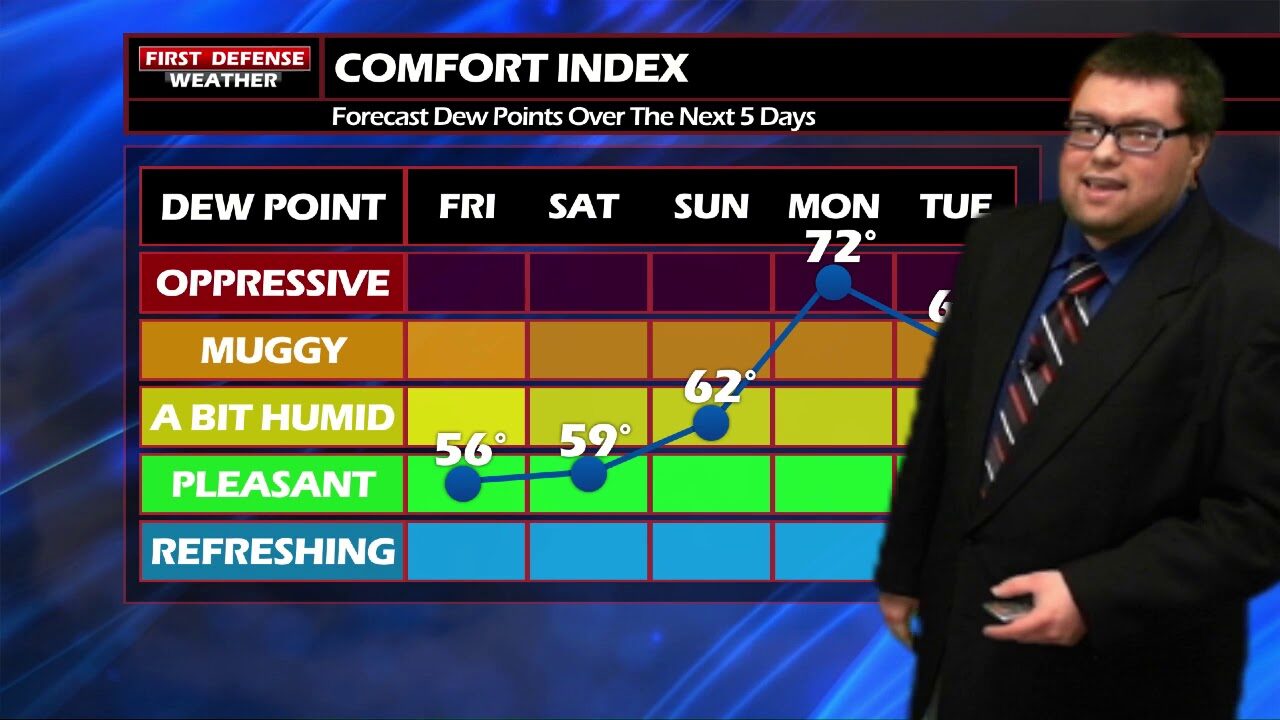 JAMESTOWN – Thanks to a High pressure ridge that has built in across the Northeast, the first official day of summer starts mostly dry although cooler. Humidity will return in a big way over the second half of the weekend and last through much of the upcoming week. 
Partly to mostly sunny skies will make us through this Friday with temps below average in the mid to upper 60's. There is a chance for a couple showers in the Southern Tier late this afternoon but the overall probability is rather low; a 2 in 10 chance or 20%.
Saturday will be a fantastic weather day to get out and enjoy the area. Mostly sunny, lower 70's and comfortable humidity.
Sunday will be another great day although warmer. The humidity will also start to come up throughout the day so you will notice a little bit more mugginess to the air.
The humidity really soars into the Oppressive level on Monday as actual air temps make into the lower 80's with the chance for a few scattered showers and storms.
While a chance for storms are int he forecast almost each and every day next week, not any of those days will be total washout. There will be periods of dry time in between the rain coverage.
WNYNewsNow is a proud Ambassador for the NOAA Weather-Ready Nation program.