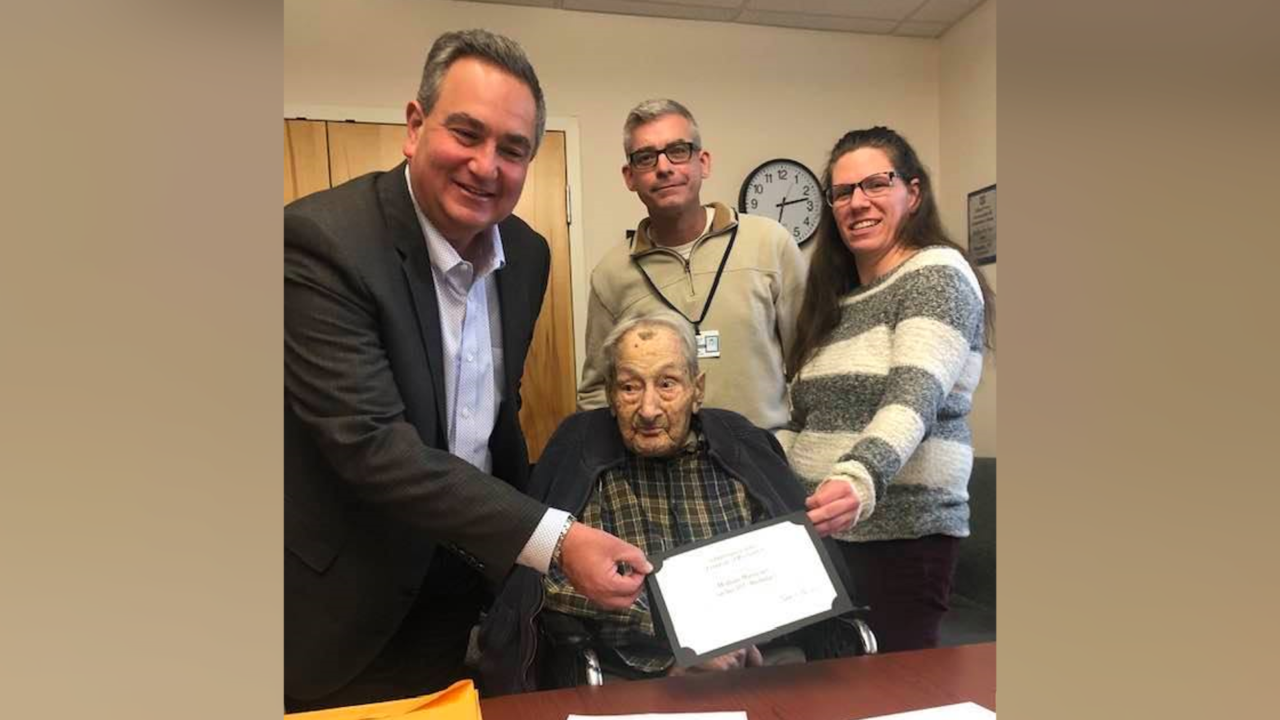 DUNKIRK – A 100-year-old World War II Veteran celebrated his 107th Birthday Friday at the Chautauqua Nursing and Rehabilitation Center in Dunkirk.
New York State Senator George Borrello says Bill Bannister served in the Navy in World War II and worked at Allegany Ludlum in Dunkirk after the war.
"He is actually a year older than my late grandfather John Notaro who worked there with him at that same time," wrote Borrello. "Bill is an amazing man who enjoys his wine and chocolate."
The senator wished Bannister a happy birthday and thanked him for his service.