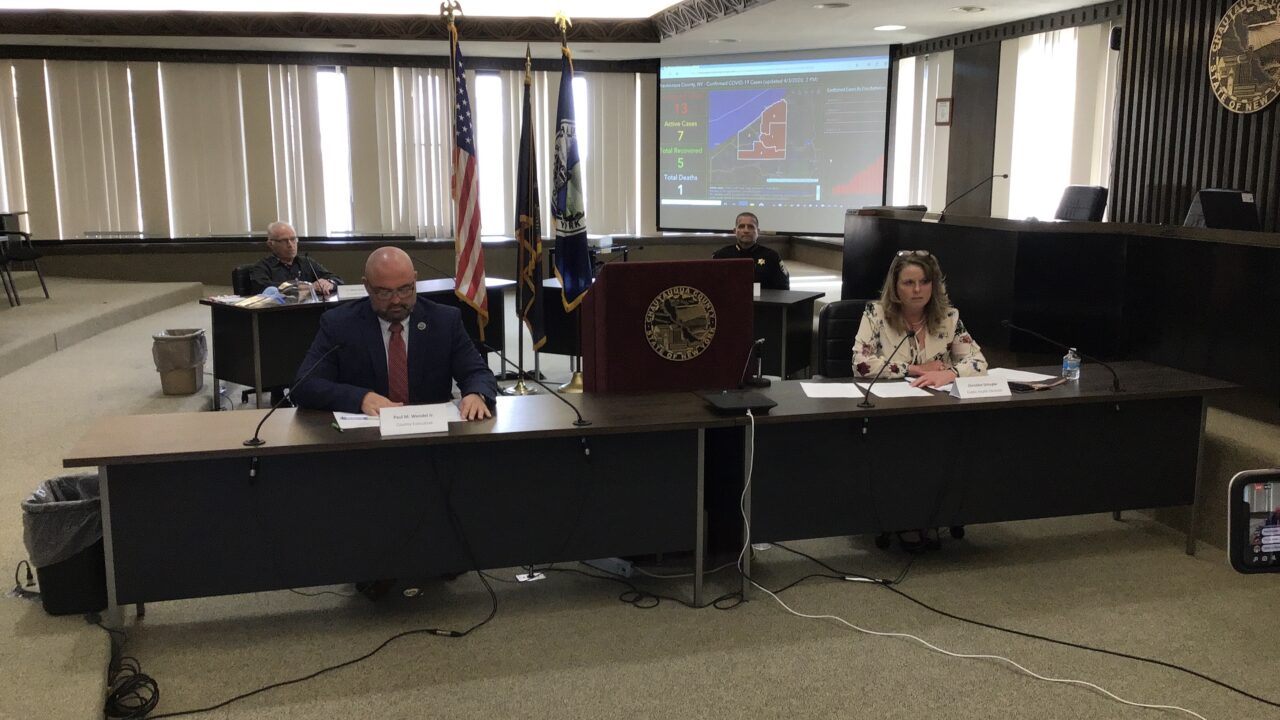 App users, tap here to watch the press conference.
MAYVILLE – At a press conference Friday afternoon, Chautauqua County officials announced one new positive case of the novel Coronavirus, bringing the total up to 13 cases.
Chautauqua County Executive PJ Wendel announced the new positive case is a male in the his 30's. Out of the 13 cases, five have fully recovered while one person has passed away.
A total of 17 people remain in mandatory quarantine, 19 are in precautionary quarantine, while 76 are in mandatory isolation.
Chautauqua County Department of Health and Human Services Director Christine Schuyler said COVID-19 continues to circulate through Chautauqua County.
"Just because an area doesn't show up as having a confirmed case or you didn't visit a particular location, it doesn't mean you haven't been exposed," said Schuyler.
County Executive Wendel said all local hospitals had to submit a plan to the state on March 28 and said those plans will be "enacted as needed."
Chautauqua County Physician Dr. Robert Berke discussed the different types of masks and stressed the importance of them being used by the appropriate people, including N95 masks, surgical masks and homemade masks.
"The general public can wear homemade cloth masks or bandanas to help slow the spread of COVID-19," said Dr. Berke.
"New data suggests that up to 30 percent of the population infected with COVID-19 may have no apparent symptoms, but still be spreading the virus," said Dr. Berke. "You will do a community service by protecting everyone else, but you must be aware that they provide very little protection for yourself."
Chautauqua County Sheriff Jim Quattrone said calls to their office have stayed around the same since the COVID-19 outbreak started with his biggest concern is how residents mentally are handling the social distancing measures.
Residents are urged to continue practicing safe social distance measures and to stay home as much as possible.
"By taking preventive measures we can all help mitigate the spread of COVID-19 in our communities," said Wendel.
WNYNewsNow's Dakota Hunter, Matt Hummel and Justin Gould contributed to this report.