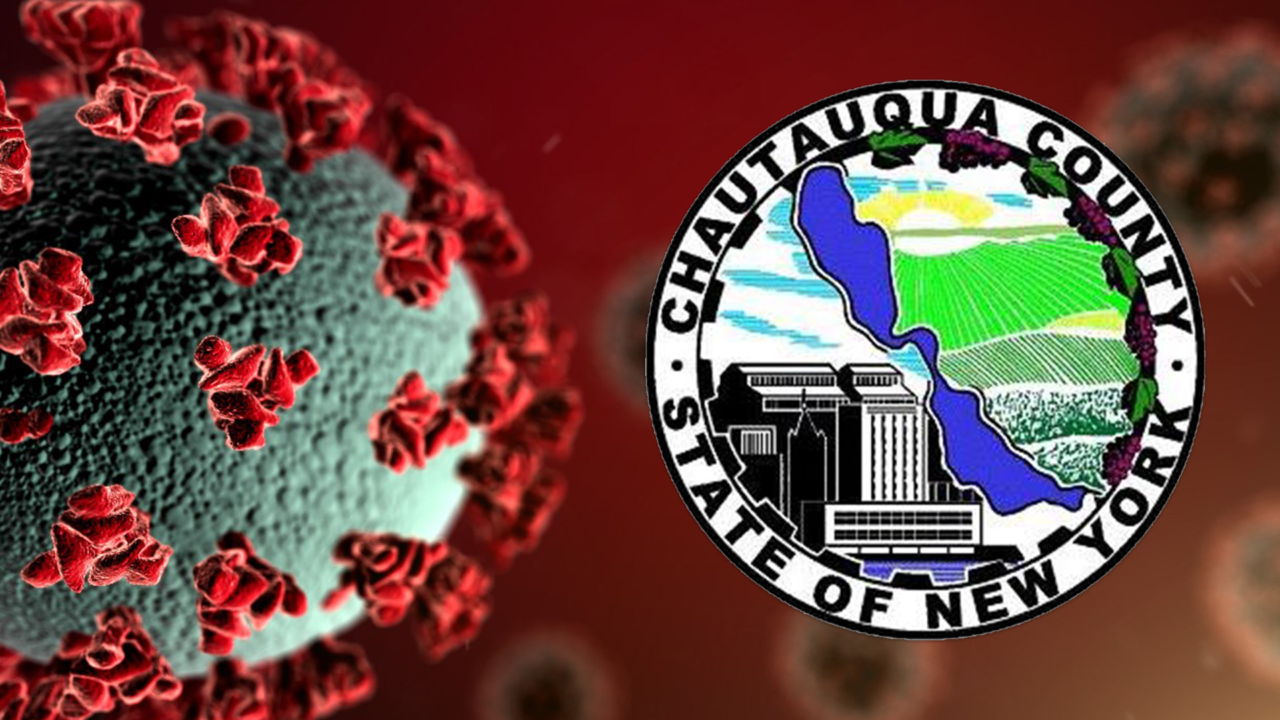 MAYVILLE – Two people, a male in his 50s and female in her 80s, died over the weekend as a result of COVID-19, according to Chautauqua County officials.
There are 51 active cases that continue to recover under orders of the Local Health Official per NYS Public Health Law including:
23 new cases were reported from October 3-5 including:
9 cases in 14048 (Dunkirk)
1 case in 14062 (Forestville)
3 cases in 14063 (Fredonia)
5 cases in 14701 (Jamestown)
2 cases in 14716 (Brocton)
1 case in 14738 (Frewsburg)
1 case in 14750 (Lakewood)
1 case in 14784 (Stockton)
There are 299 people under quarantine/isolation orders by the Public Health Director and being monitored. Not all of those being monitored are confirmed to have COVID-19 but have either shown symptoms, are awaiting results, or have risk factors.
Additionally, there are 24 people under domestic traveler quarantine for having arrived to Chautauqua County from a state listed on the New York State travel advisory.
There is also one person hospitalized in Chautauqua County as of Saturday.
To date:
o 635 recovered cases;
o 12 deaths;
o 698 total confirmed cases; and
o 47,251 negative test results.
"Today's update is a stark reminder that the novel coronavirus continues to circulate in our area and while some people have no symptoms or only mild symptoms, individuals of any age can become infected," said Christine Schuyler, County Public Health Director. "Those with any underlying medical conditions remain at an increased risk for severe illness and even death from COVID-19."
All residents and visitors are reminded to please:
· Stay home if you feel ill;
· Wear a mask or covering over your nose and mouth when you can't maintain physical distancing of at least 6 feet;
· Wash your hands frequently with soap and water; use hand sanitizer with at least 60% alcohol;
· Avoid large gatherings;
· Clean and disinfect frequently touched surfaces and objects;
· Avoid travel to states listed in the NYS Travel Advisory; if travel is unavoidable, quarantine for 14 days upon returning to Chautauqua County.