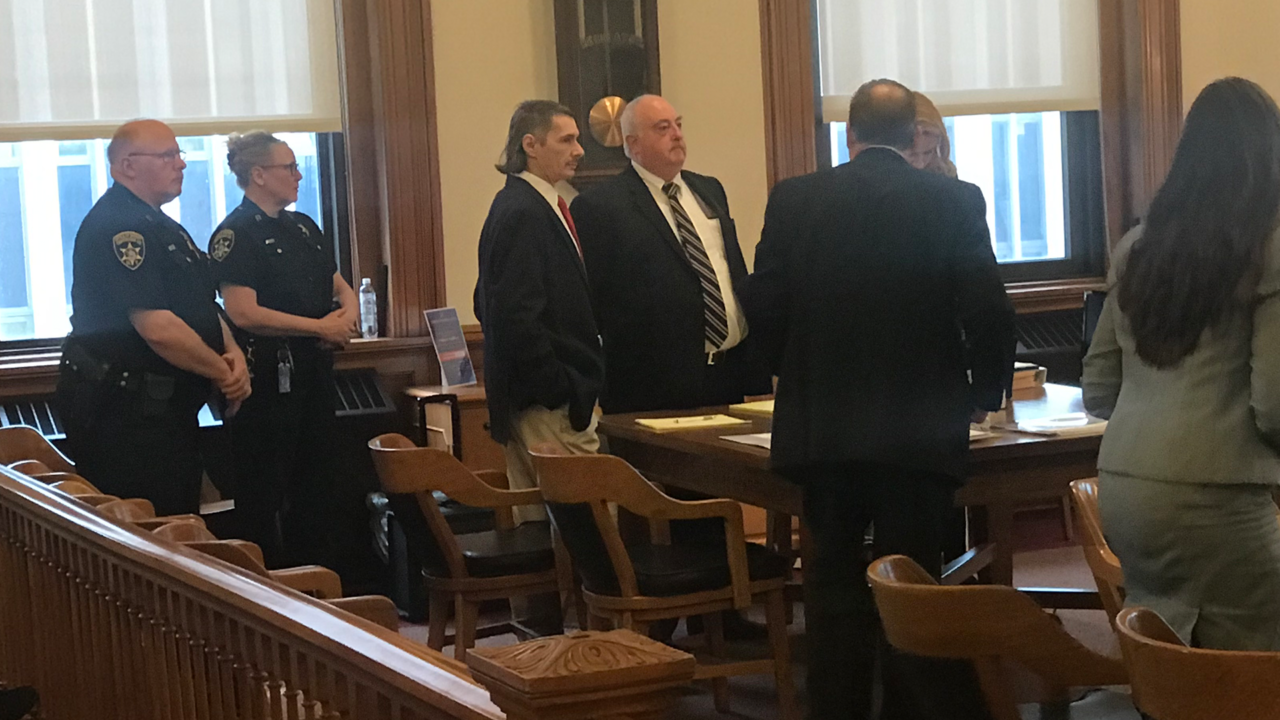 MAYVILLE – "There's no substitute for preparation."
Those were the words Chautauqua County Public Defender Ned Barone used to describe a lesson that he says he's learned after years of experience as a criminal defense lawyer.
Barone recently took part in a one-on-one phone interview with WNYNewsNow to talk about a variety of topics, including his office's acquittal rate, which he previously said is the highest for public defenders in New York State outside of the New York City boroughs.
The attorney says that a lawyer needs to prepare for their case regardless of how serious the allegation against their client may be.
"Every case that you take, regardless of whether it's a murder case or a bad check charge, there's no substitute for preparing and preparation of that case, from beginning to end," Barone said. "There's no shortcuts. You need to cross every 't,' dot every 'i.'"
"When we get a case, you need to do all the work on it," he added when discussing what general conversations he has with his attorneys. "You need to prepare that case. There's no shortcuts. None at all, and that requires hard work. And in order to get that hard work done, you need attorneys and support staff that are committed to helping people, first of all, and helping people in a way that may not always be natural."
In short, Barone says a lot of the job needs to be completed before an attorney and their client even step foot into the courtroom.
"It's about the client," Barone continued. "It's all about you representing your client to the best of your ability…..It's about getting down, tightening your lug nuts, so to speak, and getting to work. I think that's why we've been as successful as we have been."
"If you do that, if you work hard, if you listen to your clients, if you believe in what you're doing, and you're committed to helping people, it makes the job a lot easier, and you're going to be more successful. I think it's really as easy as that sometimes."
Barone says, additionally, that it's important for defense attorneys to withhold any preconceived notions about their clients when handling their case.
"Someone once told me a long time ago that it's not your job as a defense attorney to sit in judgement of any of your clients. That's not your job," Barone said. "Your job is to represent your client to the best of your ability, and in order to do that, you've got to put a lot of things aside, and you have to understand, you're not just representing someone on charges, you're representing an individual."
Barone's office has secured acquittals in various high-profile cases over the years. In 2019, Barone represented Jamestown man Tyler Perez, who was found not guilty in the murder of infant Nayla Hodnett.
In 2017, Jamestown woman, and Barone client, Barbara Redeye was found not guilty in the 2016 murder of her brother, Dale.