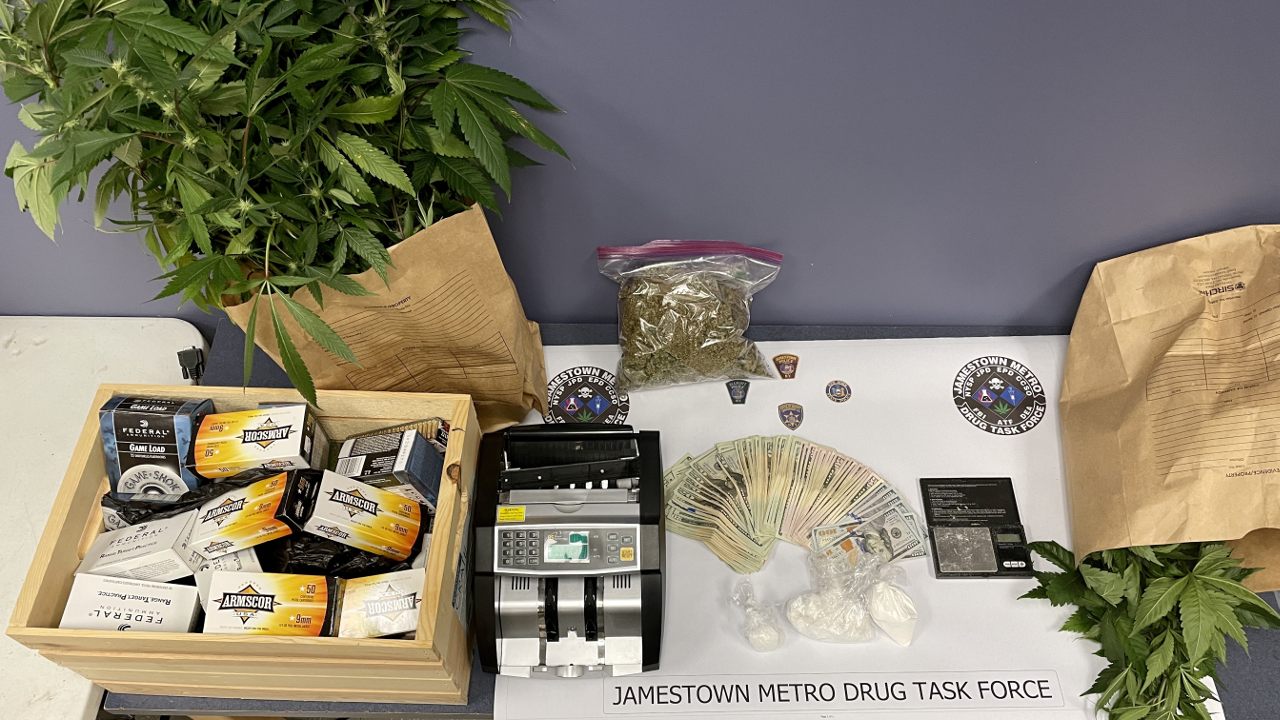 JAMESTOWN – The Jamestown Metro Drug Task Force says they have confiscated more drugs and cash part of a yearlong drug trafficking investigation with the FBI.
Last week police raided several locations in the greater Jamestown area part of Operation Crazy Ivan.
In continuing the sweep, the Jamestown SWAT Team raided 211 Hazzard Street just after 6 a.m. Thursday.
Inside the house investigators say over eight ounces of powder cocaine, anabolic steroids, a marijuana growing operation, scales, packaging materials, ammunition, a money counter and $4,587 in cash was found.
None of the suspects in the investigation have been charged as police say their investigation remains ongoing. Charges are however expected to be pressed against all alleged drug traffickers.
The Jamestown Police Department SWAT Team, Ellicott Police Department, Dunkirk Police Department, Chautauqua County Sheriff's Office SWAT Team and Southern Tier Regional Drug Task Force assisted the FBI in the investigation.
Anyone with information on drug trafficking or other criminal activity can anonymously call Jamestown Police's Tip Line at (716) 483-8477.