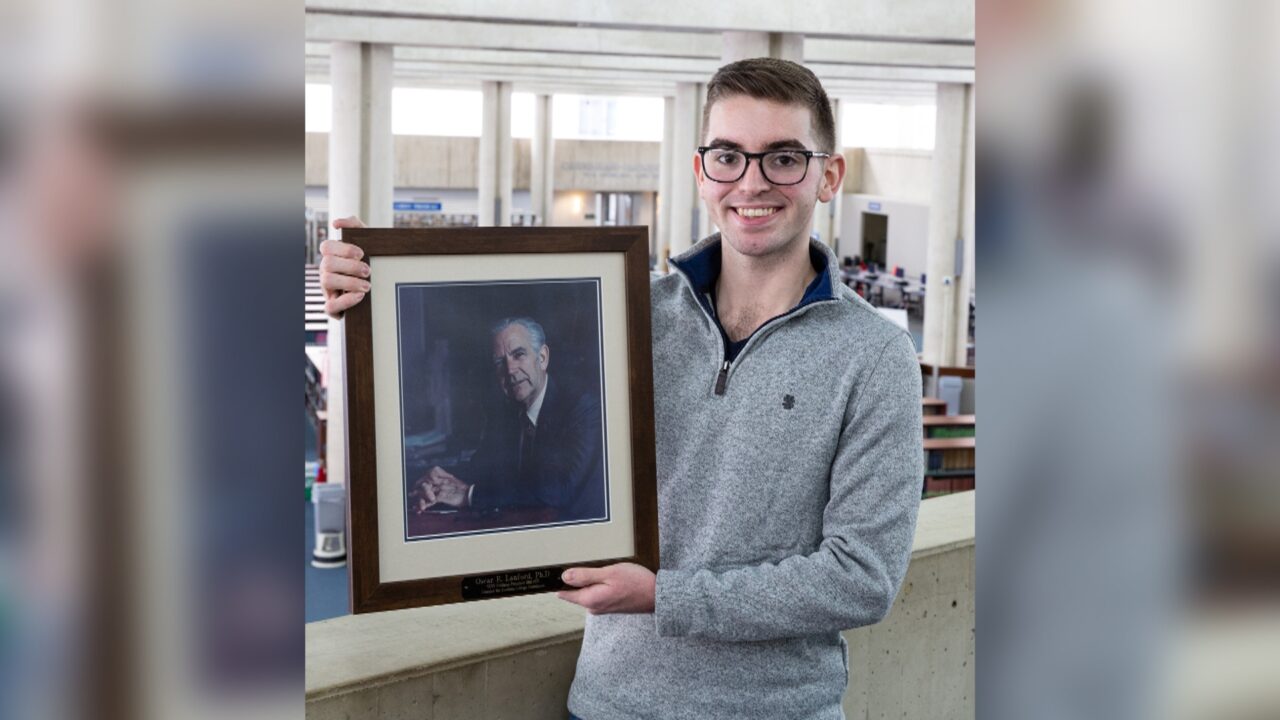 FREDONIA – A Jamestown native has won SUNY Fredonia's Lanford Presidential Prize for his academic success.
Bradley Brown, a senior majoring in Biochemistry who plans to matriculate to SUNY Upstate Medical University this fall, won the honor.
The award recognizes a member of the graduating class who has exhibited balanced achievement and exemplifies Fredonia ideals.
Since enrolling at Fredonia in 2017, Brown has achieved a 3.99 GPA with a minor in Psychology.
He is a two-time participant in Honduras: Health Care in Central America, a J-Term study abroad program that enables students to serve in medical brigades in the Central America country.
Additionally, Brown is a founding member and treasurer of the campus chapter of Partners in Health Engage, an organization that advocates health care equity in 11 countries.
Brown was one of 11 nominees. He is slated to receive the award during Commencement.