App users, tap here to watch video report.
ISCHUA, NY (WNY News Now) – Investigators are asking for the public's help in identifying a man who robbed a Seneca Gaming and Entertainment Casino in our region.
New York State Police say an unidentified male suspect used what appeared to be a semi-automatic handgun to rob the Oil Springs Casino near Cuba in Cattaraugus County on Saturday night.
He approached the cashier cage where he demanded money before fleeing with a cloth shopping bag full of cash.
The suspect appears to be an average build white male, and approximately 5'9".  He was wearing a camouflage shirt, hat, mask, dark sweatpants and black sneakers with white trim at the time of the crime.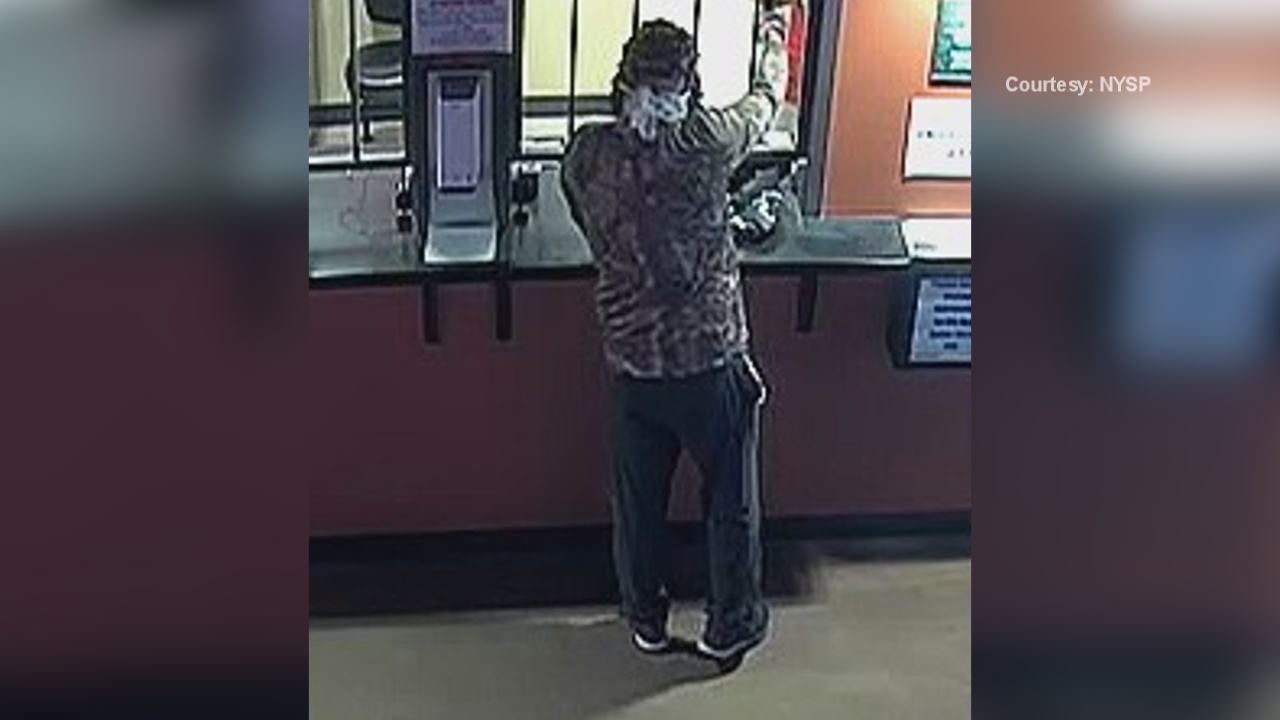 Additionally, it appears he had the words LOVE either tattooed on his knuckles or drawn on what appear to be transparent gloves.
Anyone with information is asked to contact police at 585-344-6200.