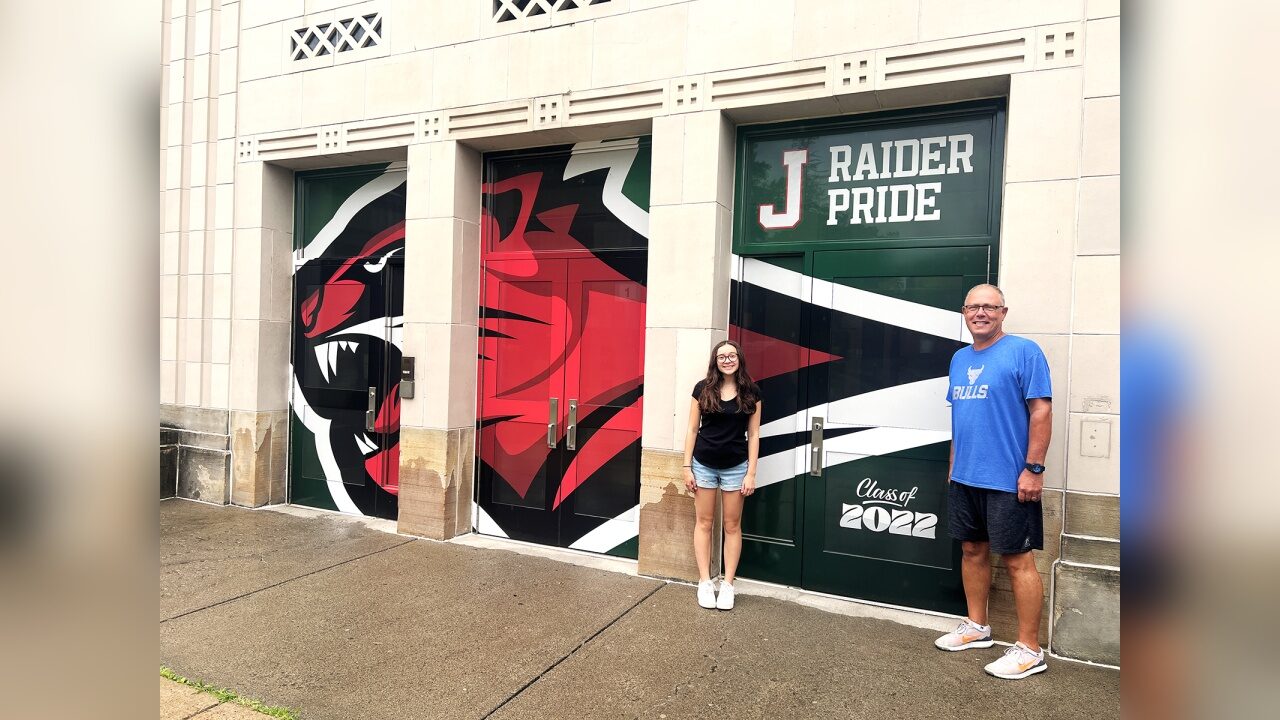 JAMESTOWN – The JHS Class of 2022 presented their class gift to Principal Dana Williams last week. 
The class gifted a "door wrap" for the main entrance of the school with the new JHS mascot, the words "Raider Pride", and the Class of 2022.
In addition to the door wrap, the class also created a start-up fund for the Class of 2026, a $222.22 scholarship that will be given for the next two years to the graduate who earns the class rank of #22, a donation of $1,000 to Community Helping Hands in the name of Katie Castro, 2022 JHS commencement speaker and $300 to the National Honor Society. 
"We really wanted to leave a lasting legacy for our school and the door wrap was such a great idea from Mr. Drake. I think the wrap looks wonderful and really dresses up the front of the school," said 2022 Graduate and former class secretary, Claire Conti. "Our class just wanted to give back to our school to thank everyone for all they did for us."