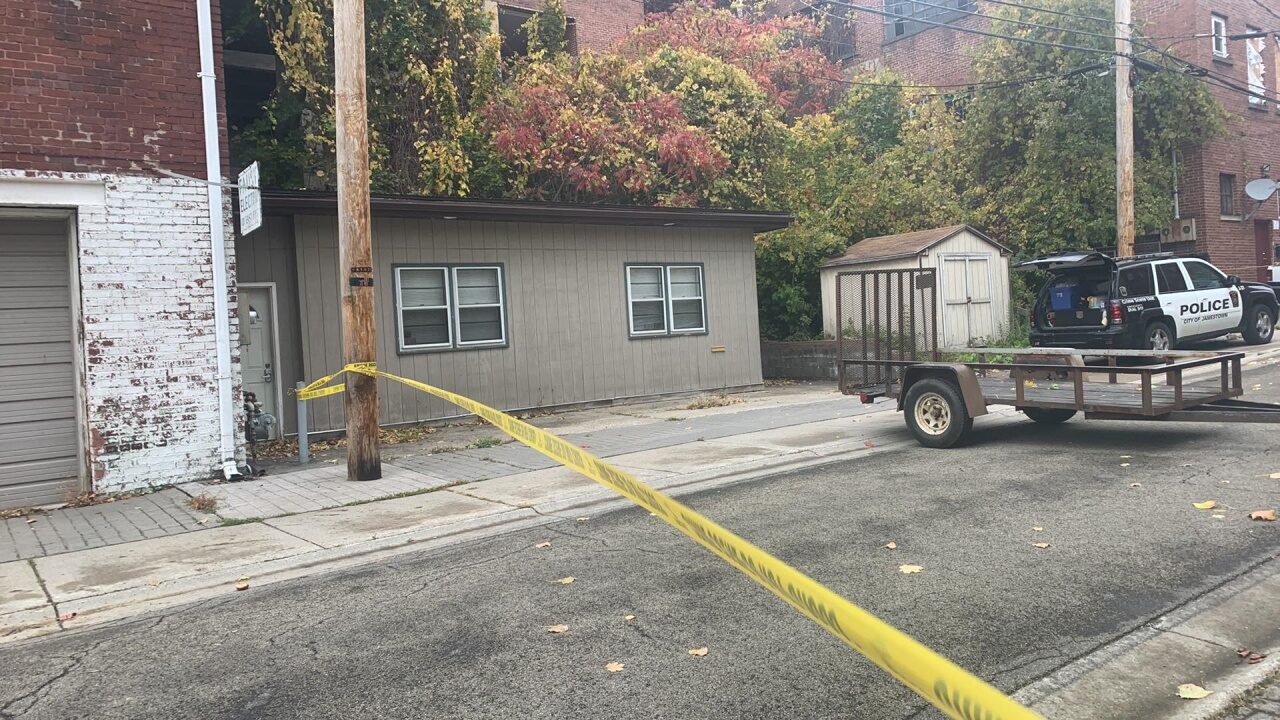 JAMESTOWN, NY (WNY News Now) – A partially decomposed body was discovered in Downtown Jamestown on Monday. 
The human remains were found by a passerby and reported to Jamestown Police around noon next to Faust Electric on First Street. 
WNY News Now's Bronson Rasmussen reports police were examining an area of heavy brush between two industrial buildings in the area. 
Police are working to identify the person, which preliminarily is believed to be a male. 
"Investigators are attempting to confirm the identification of the body with family members," police said in a news release. "Anyone who may have information on this suspicious situation can call the Jamestown Police at 716-483-7537." 
In addition to detectives with Jamestown Police, the Chautauqua County Sheriff's Office Forensic Investigation Team also assisted on scene.