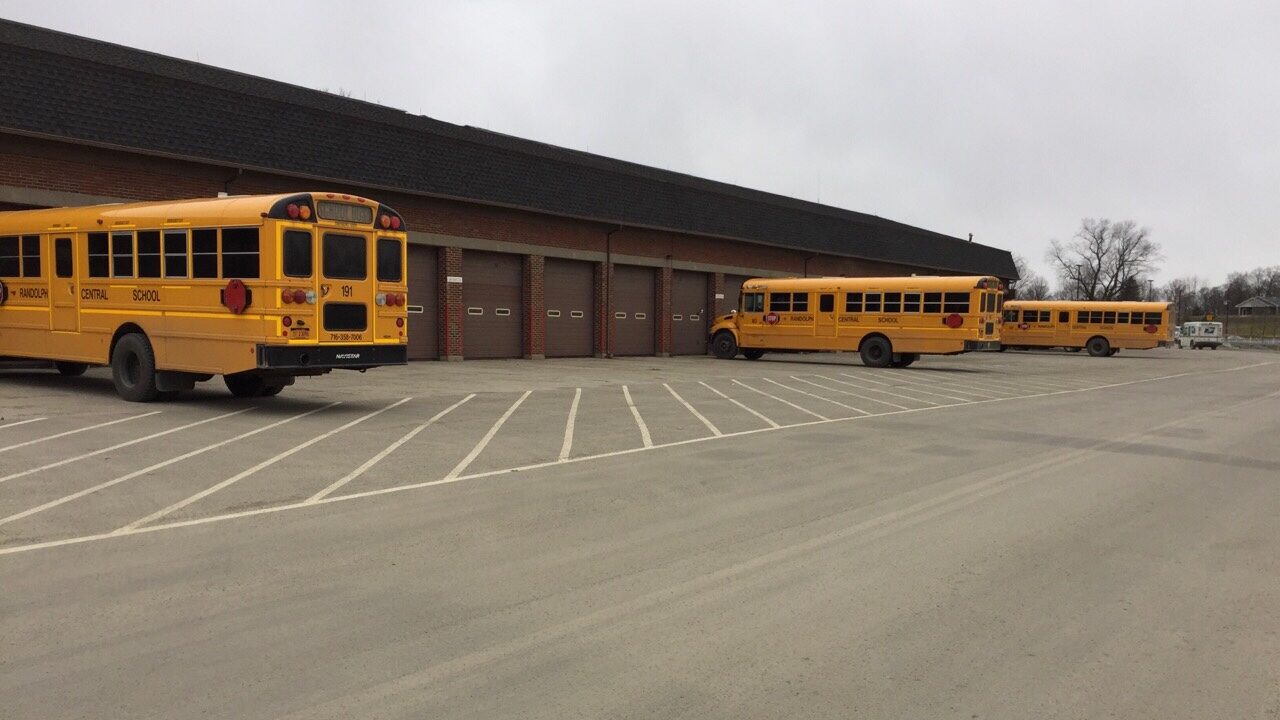 JAMESTOWN – A stolen Randolph Central School bus was recovered near the corner of Clinton and 8th Street Monday morning by Chautauqua County Sheriff Deputies.
Chautauqua County Sheriff Jim Quattrone told WNYNewsNow that the bus was reported missing to his department at around 7:30 a.m. by the Cattaraugus County Sheriff's Office.
Quattrone said that three teens from the Randolph Children's Home were believed to be responsible for taking the bus.
The runaway trio was picked up in nearby Celoron by Ellicott Police Officers.
The Sheriff said his deputies then spent an hour trying to locate the bus.
"We were looking all over Celoron for it, I figured 'how hard is it going to be to find a big old yellow school bus'," said Quattrone. "I was surprised that it was not called in sooner because it was parked on the wrong side of the road, facing the wrong direction, just abandoned."
Quattrone said his deputies then turned the bus over to the Cattaraugus County Sheriff's Office to process the bus.
The Cattaraugus County Sheriff's office said that the three juveniles, ages 14, 16 and 17, allegedly broke into the school overnight.
The trio is charged with two counts of burglary, grand larceny, and criminal mischief.
The 17-year-old, a male, was remanded to Cattaraugus County Jail.
The 16 and 14-year-olds were taken to East Ferry Detention Center.