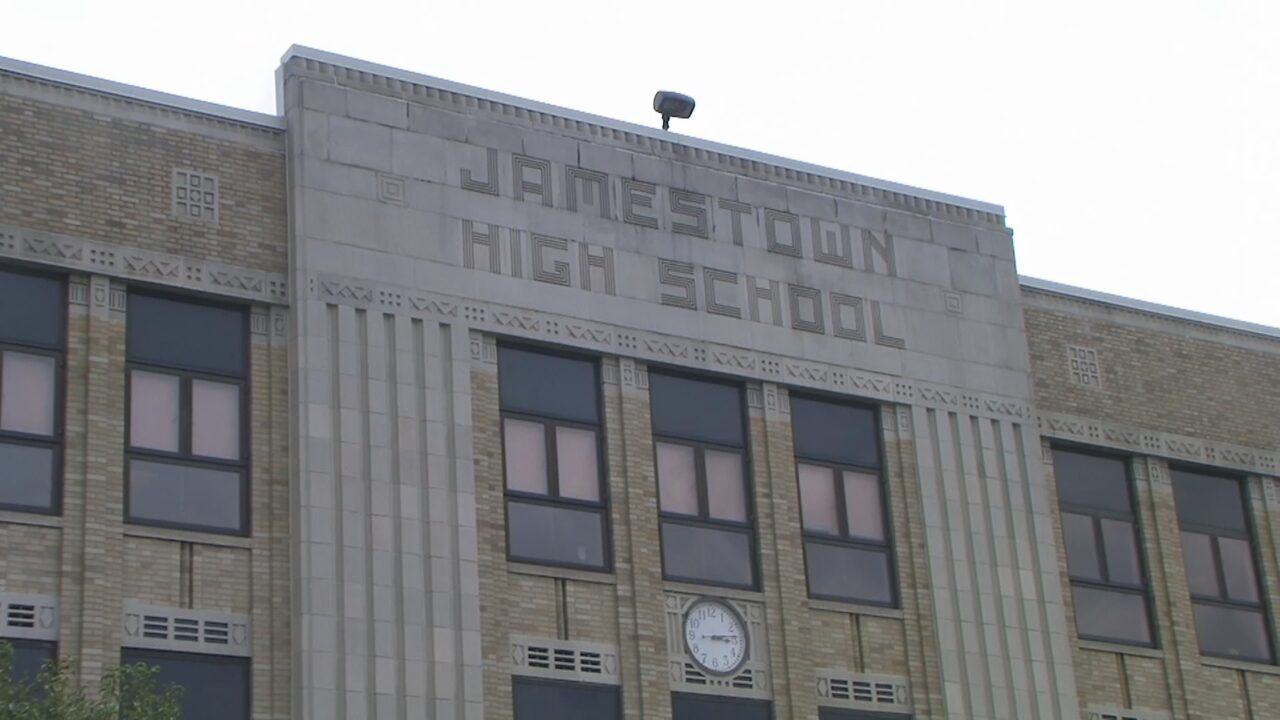 JAMESTOWN – Jamestown High School's Principal resigned Thursday morning following public scrutiny surrounding a fight at the school last month.
The Jamestown Board of Education accepted the resignation of JHS Principal, Dr. Rosemary Bradley, at a special meeting. School officials say the resignation is effective January 31, 2020.
Previously, teachers at Jamestown High School "overwhelmingly" voted no confidence in Bradley's ability to keep students safe following a fight at the school this month.
President of the Jamestown Teachers Association Stephanie Sardi says the lack of student discipline by Principal Dr. Rosemary Bradley has led to a dangerous learning environment.
Furthermore, Sardi believes that Dr. Bradley ignored the concerns previously brought forward by the union.
Current JHS Assistant Principal, Dana Williams, was appointed interim principal through June 30, 2020.
Former JHS intern and Persell Middle School Special Education teacher, Allyson Smith, was also appointed as JHS Dean of Students.
The Board of Education and JPS Superintendent Dr. Bret Apthorpe will announce plans for a new principal search in the very near future.
"We thank Dr. Bradley for her service at Jamestown High School and wish her well in her professional journey," said Dr. Apthorpe. "Mr. Williams' leadership experience in our district and at JHS will help guide the school forward during this transition time until a new principal can be appointed."
Mr. Williams has worked for Jamestown Public Schools for 11 years as an assistant principal at Jamestown High School and Jefferson Middle School.
He received his bachelor's degree at SUNY Brockport and his master's degree at St. Bonaventure University.
Mr. Williams has a NYS School Administration/Supervision (SAS) Certification. Miss Smith has been with the district since 2013 as a special education teacher at Persell Middle School.
She received her bachelor's and master's degrees from Nazareth College. Miss Smith completed an internship this fall at Jamestown High School and is currently working on her administrative certificate at St. Bonaventure University.