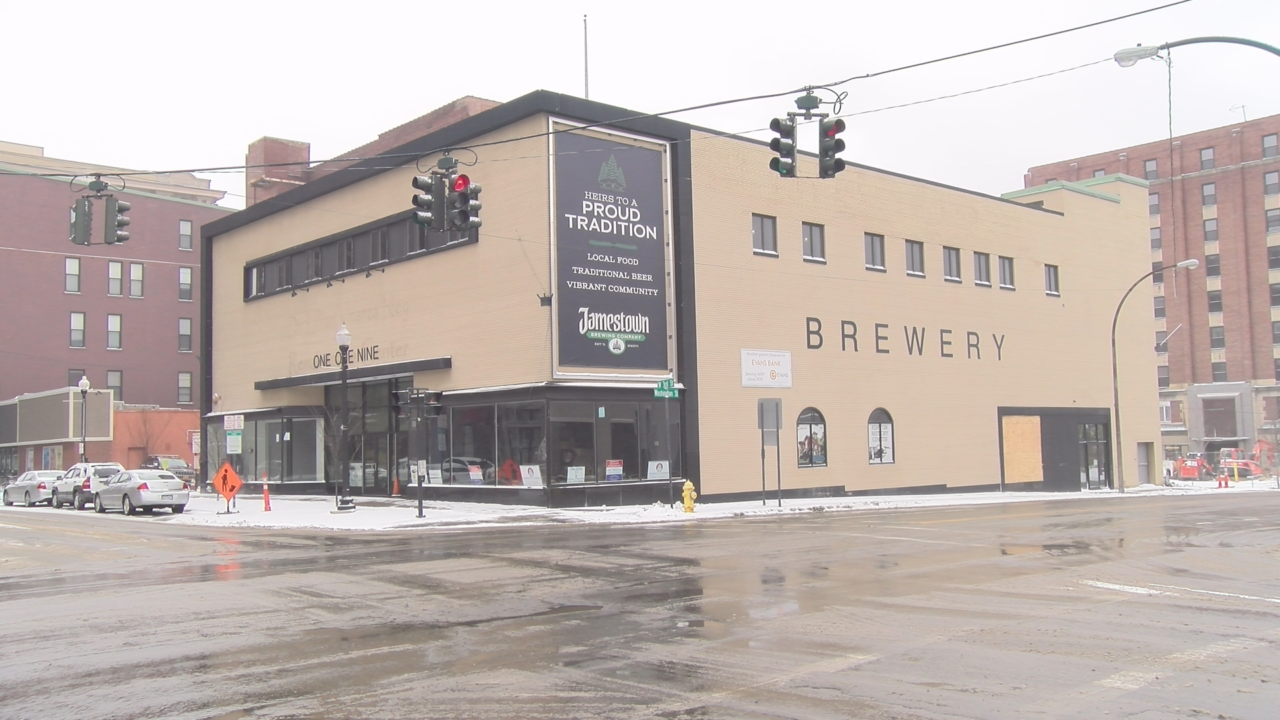 JAMESTOWN – A lawsuit filed Tuesday seeks to evict the Jamestown Brewing Company from their downtown location after the company allegedly failed to timely pay rent.
The suit was filed in Erie County Supreme Court by Buffalo attorney Matthew Miller of Rupp Baase Pfalzgraf Cunningham LLC on behalf of GPatti Enterprises who owns the building the brewers rents at the corner of Third and Washington Streets.
GPatti Enterprises says the brewery owes more than $85,000 in base rent.
The suit says that the brewers made partial rent payments in November and December.
"Despite trying to work with JBC, only a tiny portion of the base rent due has been paid," the lawsuit states. "By way of context, JBC also has failed to pay any of its other rent obligations required by the lease agreement, including the construction rent, additional rent, percentage rent or TI interest. Similarly, JBC has failed to make any of its contractual utility payments or tax payments."
"Left with no option, GPatti hereby seeks to exercise its right under the lease to, 'through summary proceedings reenter and take possession of the premises, repossess the same, expel (JBC) and those claiming through or under (JBC), and remove the effects of both or either."
Owners John McClellan I and John McClellan II first entered into a lease agreement in August 2017.
The brewers first opened for business in July, but closed briefly after not receiving a liquor license. The license was eventually obtained later in the year.