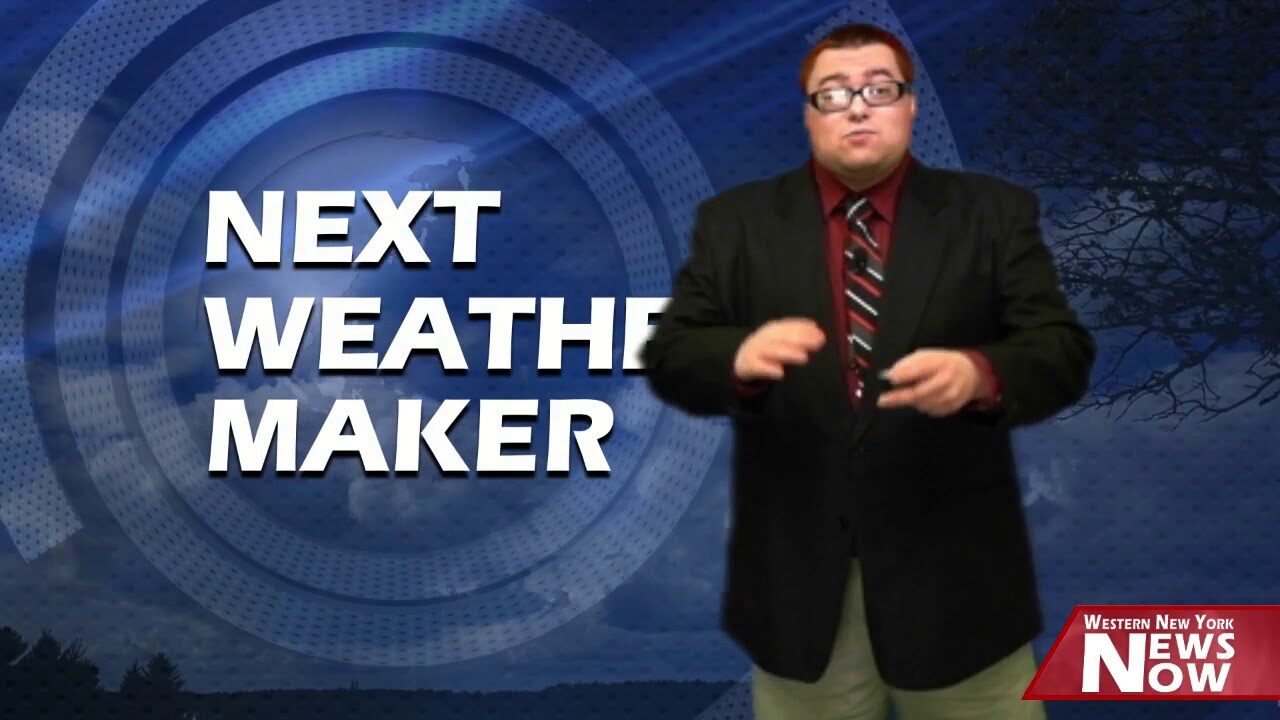 App users, tap here to watch video
JAMESTOWN -The clouds are out and about this afternoon and while no precipitation is falling out of those clouds, that will be changing tonight and lasting throughout the rest of the week. 
Mostly cloudy to overcast skies will take us throughout the reminder of the day. There might be a sprinkle here or there but the majority of the day will be dry. Highs will range 52 on the hills to 59 near the Lake Erie shoreline.
A storm system located over the midwest will move through the upper Great Lakes and begin to impact our weather tonight. Rain showers will be possible this evening which will then become more widespread overnight. The breeze will also tick up out of the southwest tonight with wind gusts possibly up to 30 MPH. Lows 44 valleys, 52 lakeshore.
As a warm front pushes through out ahead of the storm, temps will start to rise in the morning hours. Most of the area should be in the lower to mid 60's by the afternoon with some spots near the Lake Erie shoreline maybe getting close to 70. While the rain will not be all-day, a few showers will be possible from time to time especially later in the day.
The winds will still remain an issue throughout the day with gusts possibly reaching upwards of 45 MPH.
As the low associated with the storm virtually stalls over Michigan, periods of rain showers will be likely Thursday and Friday. While any big flooding issues are not expected, model guidance has been suggesting rain totals between one and one half inch inch which may cause some minor flooding along the river areas.
Cooler air will return back into the region on Friday with highs going back down into the upper 40's.
The weekend will be a a couple days of weather improvement as high pressure builds in on Saturday and a warmer flow aloft will dry us out with highs in the lower 60's.
However with that said, there is a little discrepancy regarding Sunday and Monday. Depending on how close a weak storm system moves towards the region, there may be a couple scattered showers on Sunday that will become more isolated for Monday. Highs will be in the upper 50's to lower 60's.
WNYNewsNow is a proud Ambassador for the NOAA Weather-Ready Nation program.