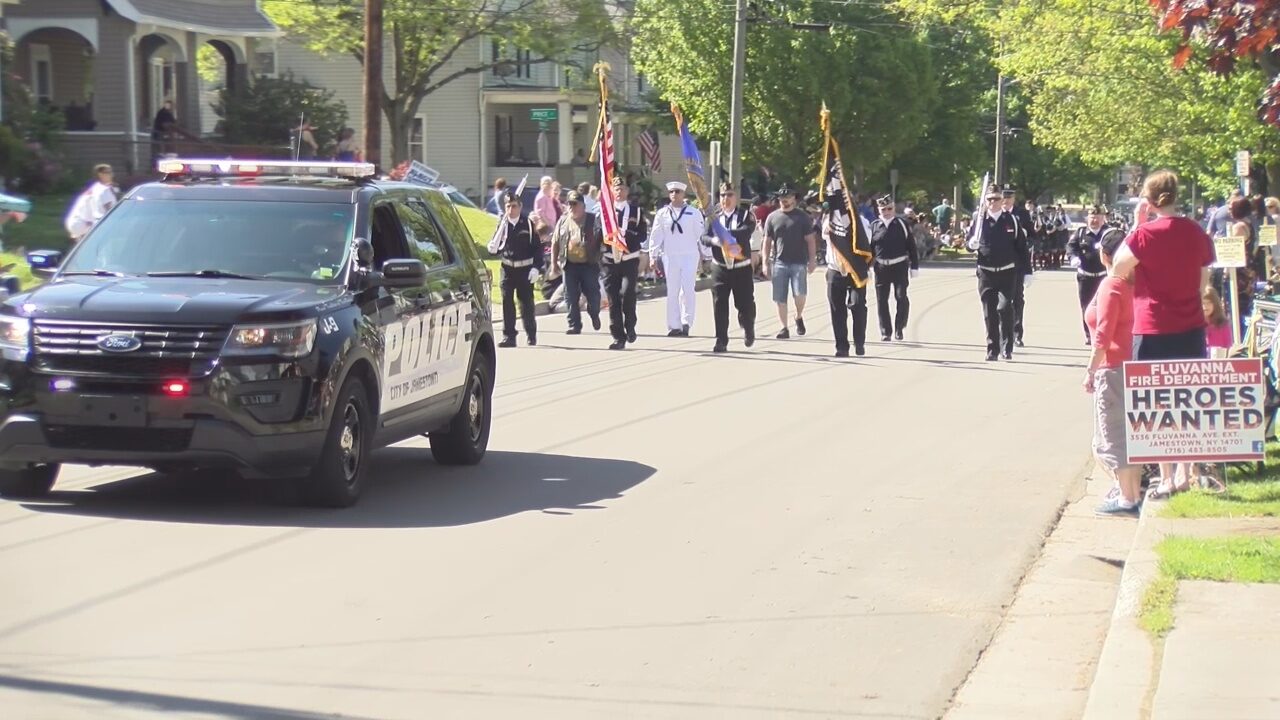 JAMESTOWN – Officials with the City of Jamestown say the annual Memorial Day Parade has been canceled due to the COVID-19 pandemic.
The Executive Assistant to the Mayor Zach Altschuler confirmed to WNYNewsNow that last week the United Veterans Council of Jamestown made the decision to not hold the event due to restrictions on gathering sizes.
"Even though the Governor's order only goes to the 15th at the moment, we anticipate that there may not be any (large) social gatherings (going forward)," explained Altschuler. "I think it was getting tough for them (the United Veterans Council) to get it set up in time."
Altschuler says the group still plans to hold a ceremony honoring fallen heroes at the Veterans Memorial Park.
The City of Dunkirk announced Tuesday their Memorial Day Parade and services have also been canceled due to COVID-19.
Altschuler says that he is hopeful the community can have a parade and traditional ceremony next year.
WNYNewsNow has reached out to the United Veterans Council of Jamestown for more information and will update this report.