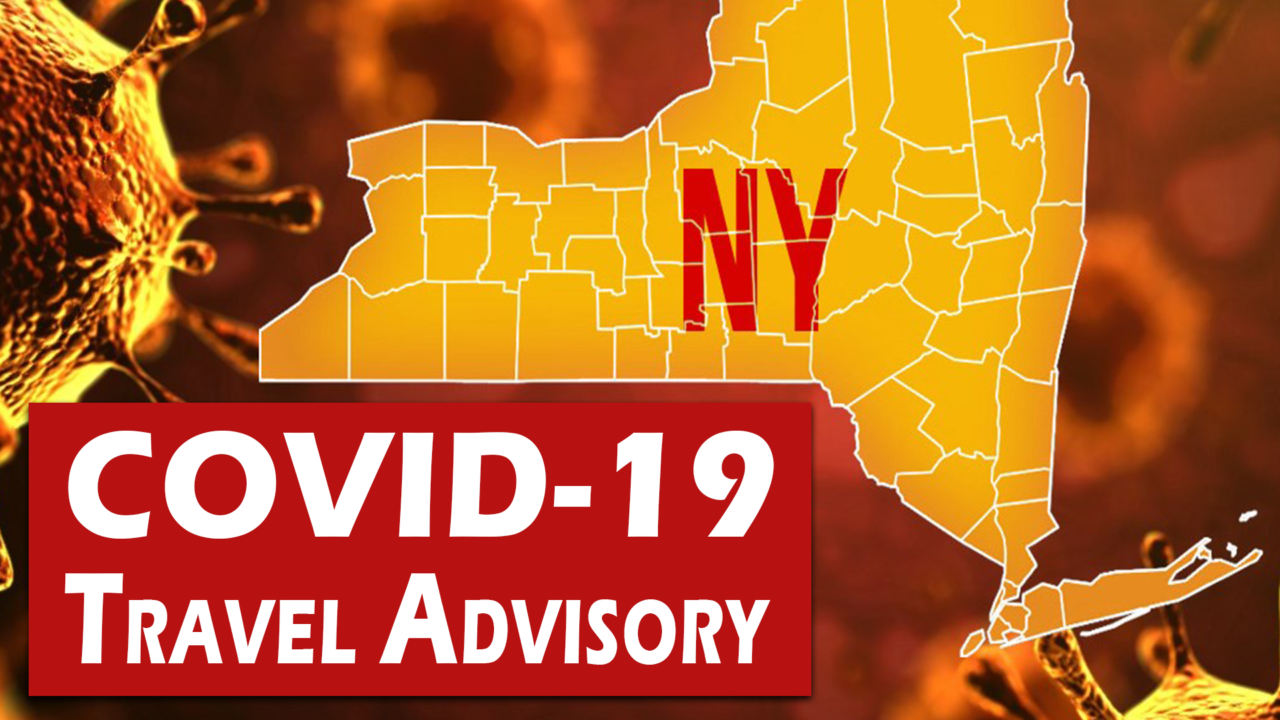 App users, tap here to watch video report.
ALBANY – More than half of the nation is now listed under New York's COVID-19 travel advisory, however, there are a few exceptions residents should take note of.
According to guidance from the state Health Department, a person coming from a state considered high-risk by NYS for a medical procedure, elective procedure, or other appointment that cannot be postponed may travel to the extent necessary to receive treatment.
However, they must otherwise remain quarantined, and avoid all public places and settings, while in the state. Additionally, facility staff performing the treatment are advised to wear personal protective equipment that would be appropriate for being around someone who has been in close contact with a COVID-19 positive individual.
Furthermore, exceptions to the advisory are permitted for essential workers if they are in the state on a limited based.
This also goes for New York State residents who travel out of state for work. If they limit time in the "high-risk state" then they can return to New York without quarantining. The workers are however expected to adhere to guidelines like limiting public exposure.
Long-term visitors to New York, or those who travel to a high-risk state for an extended period of time, are expected to seek a diagnostic COVID-19 test within 24 hours of arrival and quarantine.
On Tuesday state officials added 19 new states to the COVID-19 travel advisory.
In Chautauqua County officials report 669 people are under the domestic traveler quarantine after arriving to the county from a state listed on New York's travel advisory.