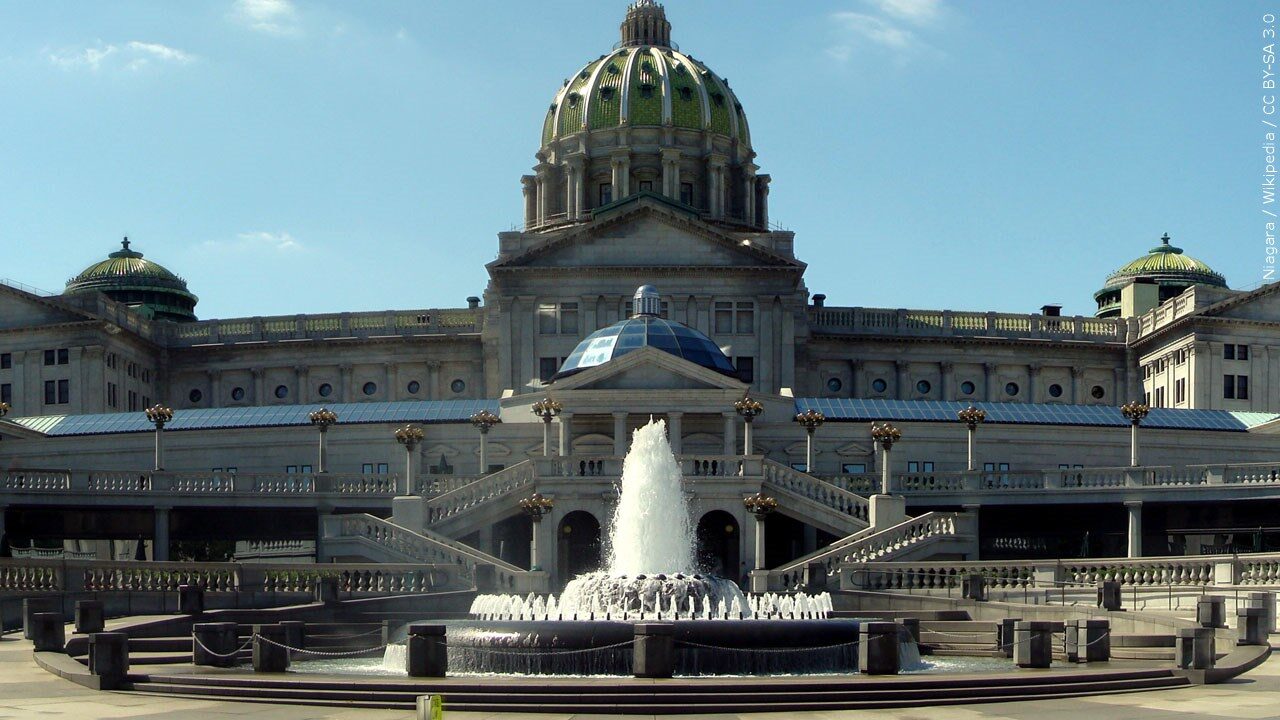 HARRISBURG, PA. (Erie News Now) – In Pennsylvania, the Legislative Reapportionment Commission (LRC) is tasked with redrawing state legislative districts to reflect the 2020 census. 
The process, known as redistricting, is usually a contentious topic among both parties.
The LRC consists of five members. Democrat and Republican leaders from both the house and senate, as well as a non-partisan chair who is selected by the state Supreme Court.
The commission approved a preliminary house map, with both Democratic leaders and the chair giving it the green light.
However, house Republicans say the map has serious flaws and are speaking out.
"It will change the nature of the legislature. The structural majorities that have been in place will drastically change," said Representative Rob Mercuri (R-Allegheny).
For many state representatives, the preliminary house map either reshapes or splits their voting district.
"There's a lot that is yet to be explained, especially regarding the splits that are in this map of municipalities," said House Republican Caucus Spokesperson, Jason Gottesman. "The Pennsylvania Constitution requires that splits of municipalities only be made when absolutely necessary," he added.
This week, Representative Carrie Lewis DelRosso (R-Allegheny/Westmoreland), alongside her Republican colleagues, held a press conference asking for more transparency from the commission.
"We'd like to understand how they came up with these maps," said DelRosso. "There's no clear process, so let's just bring it out on the table. Let's be honest," she added.
Aside from transparency on how the preliminary map was developed, Republicans are also seeking answers on who was involved.
"We also want to understand who's influencing these maps," said DelRosso.
"Their silence to us, especially on the state side, is an indication that groups that are involved in this process from the outside have what they want in that map, which is a Democrat-leaning map. That has ultimately been their end-game over the last ten years," said Gottesman.
Democrats on the other hand, say the map is fair and that Republicans are worried because it may compromise their majority in the legislature.
"They've been controlling the legislature for almost 30 years, three redistricting processes, and they're not used to being not in the driver's seat. They're getting fair maps. They do not want fair maps," said Representative Ryan Bizzarro (D-Erie).
Bizzarro adds that there are Democrats unsatisfied with the map as well.
"I have Democrats in my caucus who are upset about the maps, and there's also Republicans who are upset about the maps. So, you have to think that it's a good compromise when both sides walk away from the table with their hands up in the air," said Bizzarro.
Bizzarro says making districts more competitive could promote more reasonable candidates.
"I think having a fair district and purple boundaries actually will help elect more reasonably minded folks to the legislature," said Bizzarro.
Republicans say they're in favor of competitive districts, but the preliminary map falls short.
"The competitiveness of this map is incredibly low, it was graded an "F" for failure by the Princeton Gerrymandering Project in terms of competitiveness," said Gottesman.
There is also Republican legislation that seeks to change the structure and process of the LRC by means of a ballot measure.
House Bill 2207, sponsored by Representative Seth Grove (R-York), would create the Citizens' Legislative Reapportionment Commission.
Democrats say the proposal is just another attempt to undermine the legislative process in Pennsylvania.