App users, tap here to watch video
JAMESTOWN –  The Southern Tier was left digging out from the first major winter storm of the season, which dumped nearly two feet of snow in spots Sunday night through Monday.
The City of Erie received a little over two feet of accumulation with Little Valley in Cattaraugus County receiving over 20 inches, and Mayville over 18 inches. Down below are just a few of the storm total snowfall reports we received in from the National Weather Service Tuesday morning.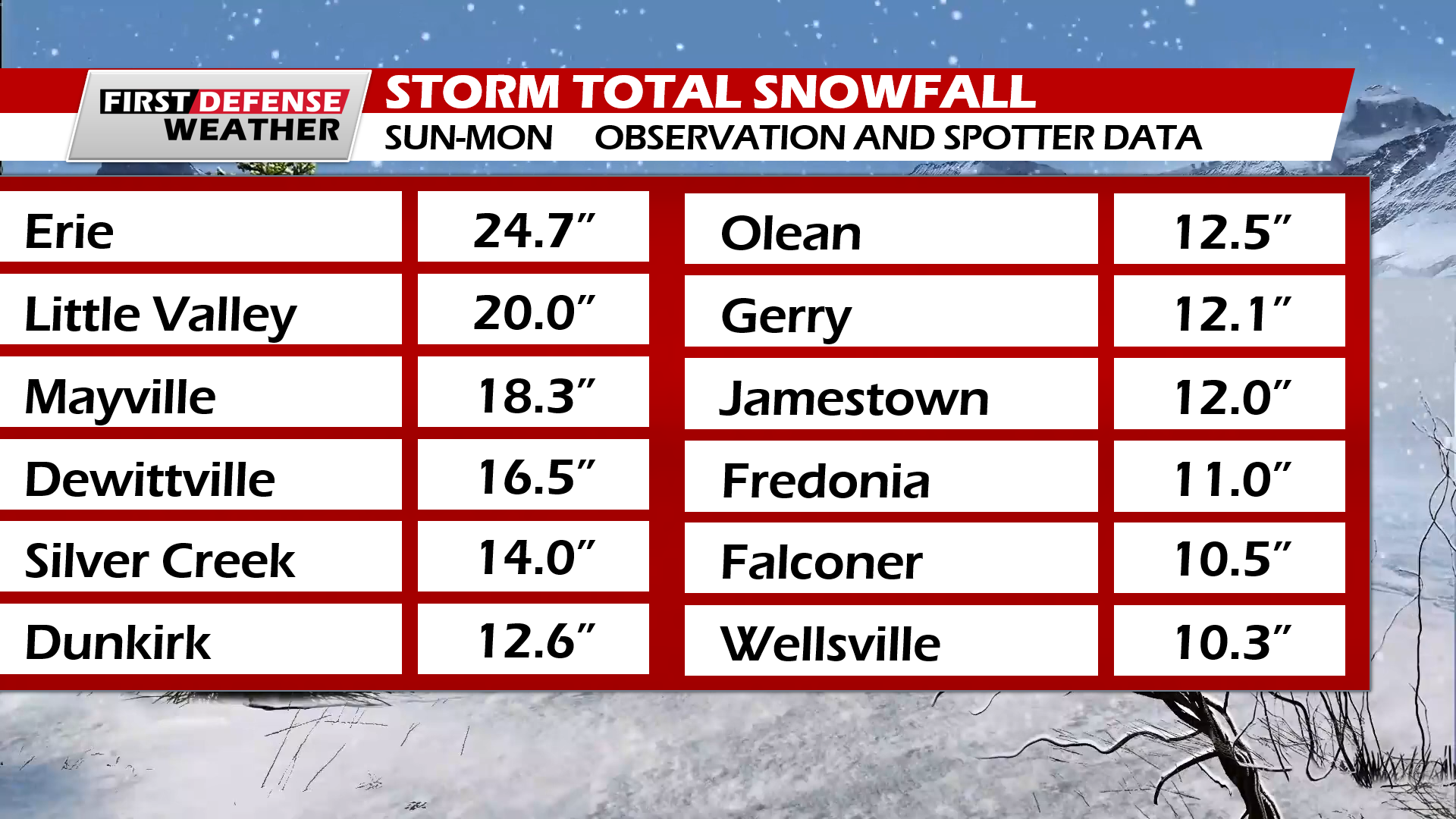 Jamestown also broke a daily snowfall record on Monday. The Chautauqua County/Jamestown Airport located north of the city, where all the official weather observation and records are kept, received 10 inches of snow just on Monday alone.
This broke the previous daily snowfall record for January 18, which was 9 inches set back 1994.