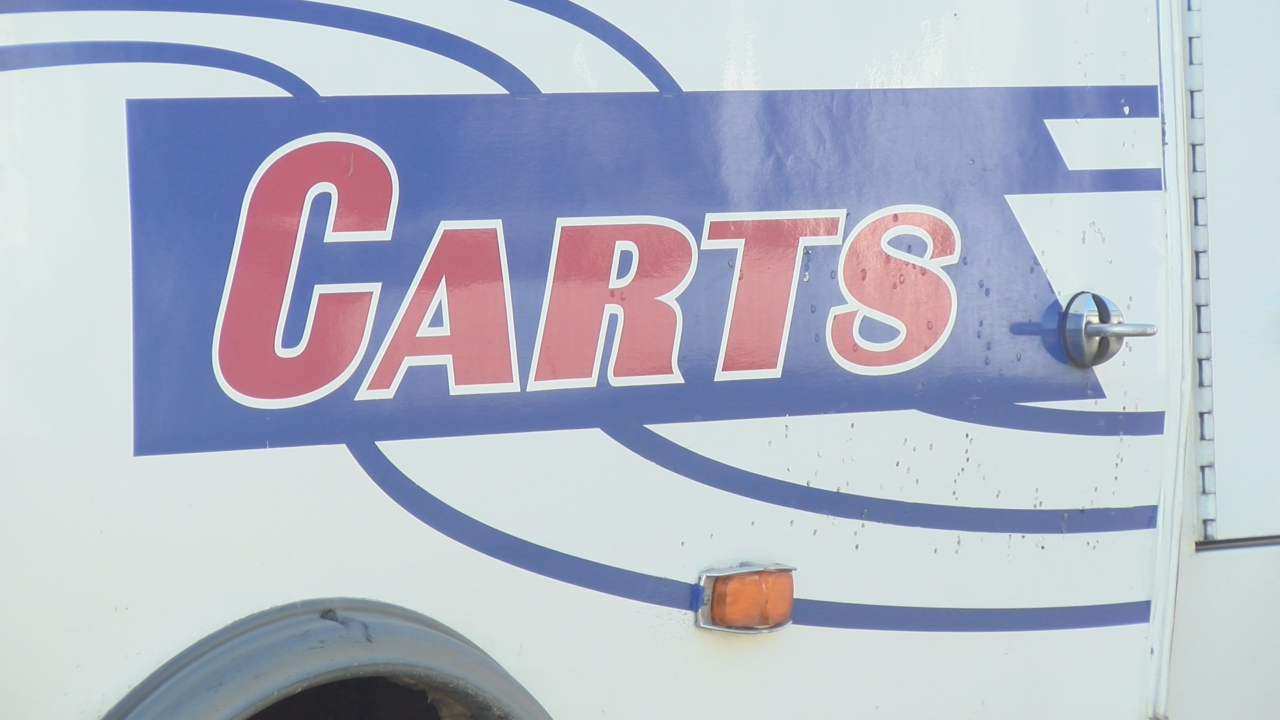 JAMESTOWN – CARTS will be expanding their service this summer.
Chautauqua County Executive George Borrello and Department of Public Facilities Director Brad Bentley made the announcement Wednesday.
Borrello said that by riding the CARTS system and listening to passengers feedback, officials determined that expanded service was not only needed but necessary.
"During the time we spent on the CARTS buses and talking to riders, we realized there was a tremendous need for additional transportation services for our residents and visitors," said Borrello. "By expanding our CARTS services to be offered on Saturdays during the summer, we are better tailored to meet our residents' needs as they can run weekend errands and reach restaurants, stores, and other area attractions."
CARTS City Fixed Routes in Jamestown, Lakewood, Celoron, Falconer and Dunkirk will be operating on Saturdays for the 2019 Summer Season from June 1, 2019 through August 31, 2019.
Operating Hours for Jamestown Area Routes are:
Lakewood/Falconer Routes will run from 8:15 a.m. to 6 p.m.; and
Southwest Express/North Main, Baker/Willard Routes will run from 8:15 a.m. to 6:15 p.m.
Operating Hours for Dunkirk Area Routes are:
Red and Green Routes will run from 7:30 a.m. to 5:30 p.m.