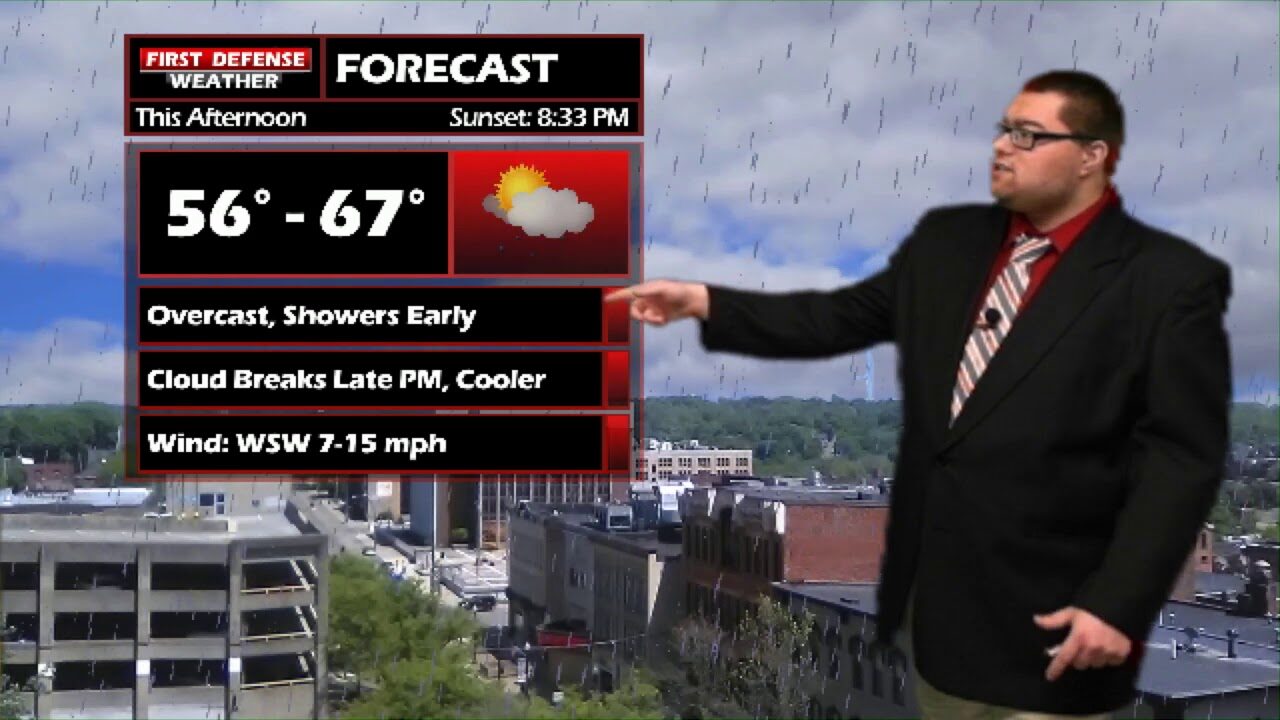 JAMESTOWN – After some morning rain showers, the clouds will begin to partially break apart throughout the afternoon but some big warmth is on the way for the second half of the weekend.
Model guidance continues to suggest a Warm front will march through the region out of the South. In response to this, temperatures will soar into the upper 70's to lower 80's on Sunday.
Because this front will pull in warm moist air, the humidity values will also creep up on Sunday, leading to a "stick" factor in the air. That humidity will also trigger of some scattered showers and storms through the afternoon. We are not expecting severe weather problems with this batch of storms.
We are feeling very confident about an 81-degree high. High resolution modeling shows the majority of the storm activity holding off until the later parts of the afternoon with some partly sunny skies early.
We are still expecting an upper-level High pressure ridge to develop along the southern United States by mid next week, creating a bulge of warm air across the Eastern half of the country.
Signs continue to indicate that some of that warm air will flow into Western New York late next week with a southernly wind flow aloft, giving us warmer temperatures once again for Memorial Day weekend. We might even be talking about pool weather next weekend!
WNYNewsNow is a proud Ambassador for the NOAA Weather-Ready Nation program.